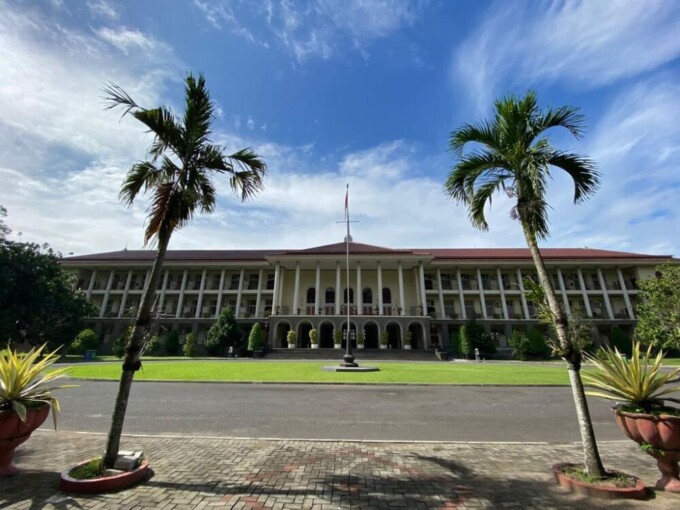 Universitas Gadjah Mada has retained its status as Indonesia's No. 1 University this year following the release of QS World University Rankings 2023 on Thursday (9/6). Globally, UGM has climbed 23 places from last year.
"Thank you to all those who have supported UGM. This is the result of our joint hard work and is proof of progress at UGM," said UGM Rector Prof. Ova Emilia.
This year, 2,464 world universities were assessed across six indicators, while only 1,422 universities met the requirements to feature in the rankings. In Indonesia alone, only 16 universities were on the list. UGM has consistently improved since 2014, recording a total increase of 270 places. By having the 231st spot this year, UGM is in 17% of the world's best universities.
UGM strives to improve the quality of its Tridharma (three principles of Indonesian universities constituting teaching, research, and community service) for the development of science and humanity. The University will work on the data collection and reporting to pursue better recognition of its work and other indicators, such as the less satisfying citations indicator.
"We are improving our reporting and documentation and promoting programs that support the satisfaction of the indicators," said Emilia.
The six indicators include academic reputation, employer reputation, faculty/student ratio, citations per faculty, international student ratio, and international faculty ratio. There are two other indicators, namely employment outcomes and international research network, but they currently do not determine the rankings.
UGM scored the highest on the employer reputation indicator, with the University rising 65 places to 149th in the world. The assessment for this specific indicator was based on the QS Global Employer Reputation Survey, which evaluated job seekers' perceptions of which universities produce the best graduates. A total of 99,000 responses were used for this year's analysis.
"The University, through the deans and its subordinates, must raise awareness of the importance of citations. We will also increase cross-university research," she said.
Author: Gloria