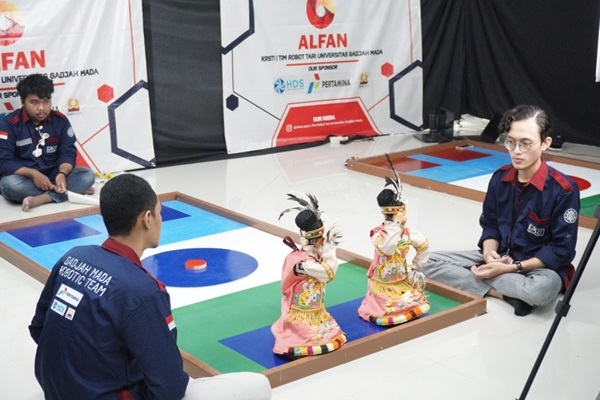 Gadjah Mada Robotic Team (GMRT) was named the third overall winner of the 2022 Indonesian Robot Contest (KRI) held recently at the Sepuluh Nopember Institute of Technology (ITS). The UGM squad took home first prize and best design in the Dancing Robot category.
"It is a proud moment for us because UGM is the only university outside the host (ITS and PENS ITS) awarded as the third overall champion," said GMRT Adviser Coordinator Dr. Rachmat Sriwijaya on Tuesday (5/7). "This achievement is a clear testament to the team's improvement from the previous year."
In this prestigious robot competition held by the National Achievement Center (Pusprenas), UGM competed against 121 teams from 54 Indonesian universities. The KRI has six categories ABU Robot, SAR Robot, Wheeled Football-Playing Robot, Humanoid Football-Playing Robot, Dancing Robot, and Thematic Robot.
Head of Student Creativity Dr. Suherman expressed his appreciation to the team. He hopes the students maintain their eagerness to win more competitions.
"Congratulations to all GMRT members. Thank you to the lecturers who always guide students in developing creativity in robotics," said Suherman.
Author: Ika