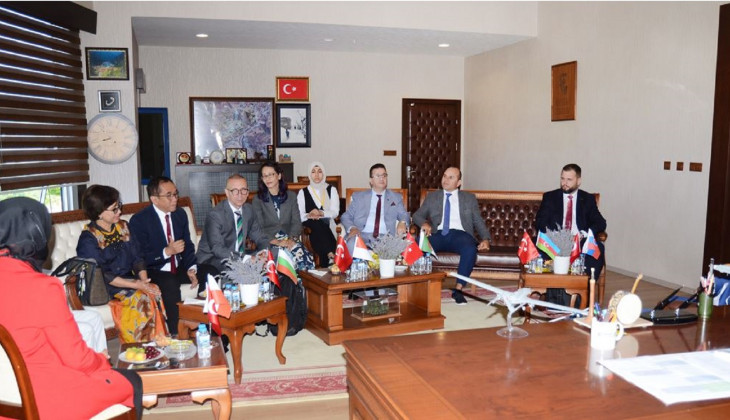 Universitas Gadjah Mada and Kirikkale University have agreed to cooperate in education and research programs. The agreement was reached when UGM Rector Prof. Ova Emilia paid a visit to Kirikkale, Turkey, on 4-6 July.
According to the Rector, UGM plans to enhance its cooperation with Eastern and Central European countries, establishing more exchange programs, double degree programs, joint research and projects, and summer courses.
"We want to internationalize our study programs to increase the rate of our inbound mobility, which includes students, lecturers, and researchers, from the collaborations," said Prof. Ova, Wednesday (13/7).
UGM also intends to learn more about partnerships between universities and industries in Turkey while positioning itself as a benchmark destination and multi-disciplinary Center of Excellence for universities in developing countries in this European area.
"We are also developing research commercialization strategies, including cooperation and implementation of science in industries, similar to universities in Turkey," she said.
Ova mentioned that the partnership with Kirikkale University might involve the Faculty of Medicine, Public Health, and Nursing for health and the Faculty of Veterinary Medicine, Faculty of Animal Husbandry, Faculty of Forestry, Faculty of Agriculture, and Faculty of Agricultural Technology for agriculture and animal husbandry matters.
"I think the Faculty of Cultural Sciences can cooperate with the foreign language faculty at Kirikkale University that teaches Turkish and Arabic," she said.
Author: Gusti Grehenson