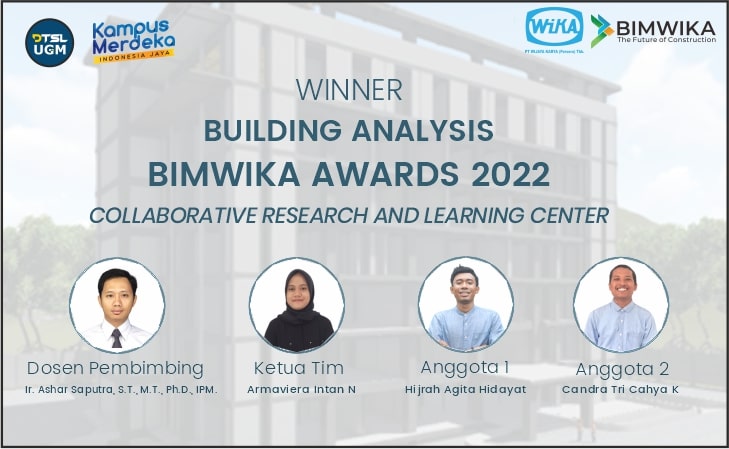 Armaviera Intan Nabiilah (Architecture), Candra Tri Cahya Kurniawan (Civil Engineering), and Hijrah Agita Hidayat (Civil Engineering) have taken home first place at the 2022 BIMWIKA Awards. The team designed a seven-story collaborative research and learning center that has a semi-basement.
"Palapa Karya (the team's name) won the Building Analysis category," said team leader Armaviera.
BIMWIKA Awards is an annual Building Information Modeling competition organized by the government-owned company Wijaya Karya. The participants include the company's engineers, university students, and vocational students in Indonesia. These students may opt to compete in building modeling, building analysis, road modeling, bridge modeling, or survey photogrammetry.
Armaviera said that each team must first set a BIM Execution Plan (BEP) as a reference for the analysis. The Plan specifies the identity and roles of the team and advisors, BIM Level of Development, BIM dimensions, and scope of architectural and structural work to be done.
"The BEP also identifies the timeline and division of work," she said.
For the analysis, the team conducted architectural and structural modeling, structural analysis, earthquake load analysis, and calculation of BoQ (Bill of Quantity).
"Thanks to our advisors, we managed to overcome the hurdles and stay on the right track," she said.
Author: Gloria