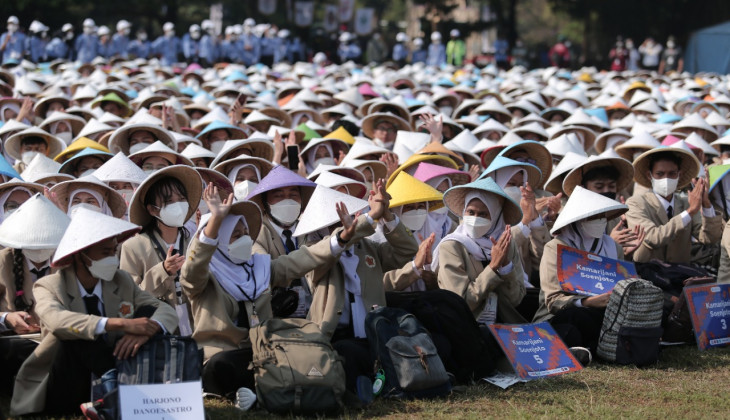 The frosh week at UGM, nationally known as PPSMB, kicked off on Monday (1/8). The opening ceremony was held in person at the UGM campus and attended by the Governor of Yogyakarta, Hamengkubuwono X.
"Welcome to UGM, Gadjah Mada Muda. We are pleased to have you as part of the UGM family," said UGM Rector Prof. Ova Emilia.
In her remarks, the Rector hopes the students' journey at UGM will equip them with the spirit of collaboration, resilience, adaptability, and commitment to innovation. She advised the students to leverage every inch of their learning opportunities to improve their capacity and competence.
As intellectuals, they must understand their roles and responsibilities in the community and respond to the complexities of societal development.
This year, UGM accepted 9,833 freshers, with 8,215 students belonging to undergraduate programs and 1,618 to applied bachelor's programs, from across the archipelago and other countries such as Malaysia and England.
Author: Gloria
Photo: Firsto