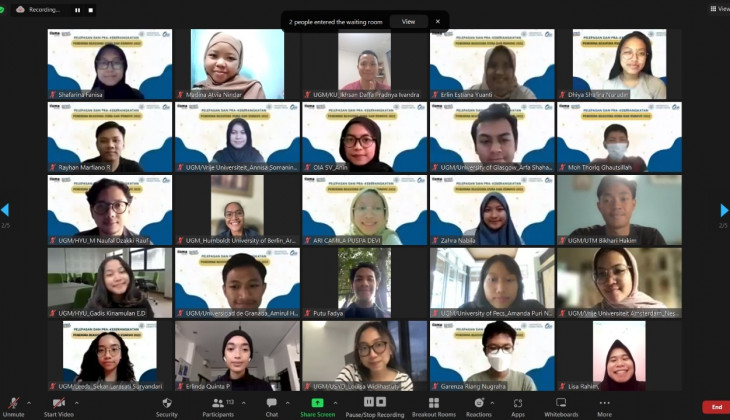 A total of 175 UGM students have been presented with the 2022 Indonesian International Student Mobility Awards (IISMA), which enables them to embark on a one-semester study at top partner universities and institutions abroad.
IISMA is a newly introduced mobility program by the Education, Culture, Research, and Technology Ministry that targets academic and vocational HE students. Selected students are funded and given the opportunity to experience learning, work, and networking in a multicultural environment.
"Students certainly don't only take a look inside, but also outside. It is an opportunity to gather perspectives to pursue what the country aspires to for the welfare of the people," said UGM Rector Prof. Ova Emilia on Thursday (25/8).
Vice-Rector for Research, Business Development, and Partnerships Ignatius Susatyo Wijoyo added that IISMA allowed students to improve their skills and adapt their learning to their interests, preparing them for intense job competition both at home and abroad.
"Alhamdulillah, of the 1,155 recipients of the undergraduate path, 133 are from UGM, and 42 out of 400 recipients of the vocational path are our students," he said.
According to the Head of the IISMA Undergraduate, Dr. Rachmat Sriwijaya, competition from year to year is increasing. In 2021, there were 2,551 IISMA registrants across the country, with 1,000 accepted. This year, out of 7,501 applicants, only 1,150 were selected.
Author: Agung Nugroho