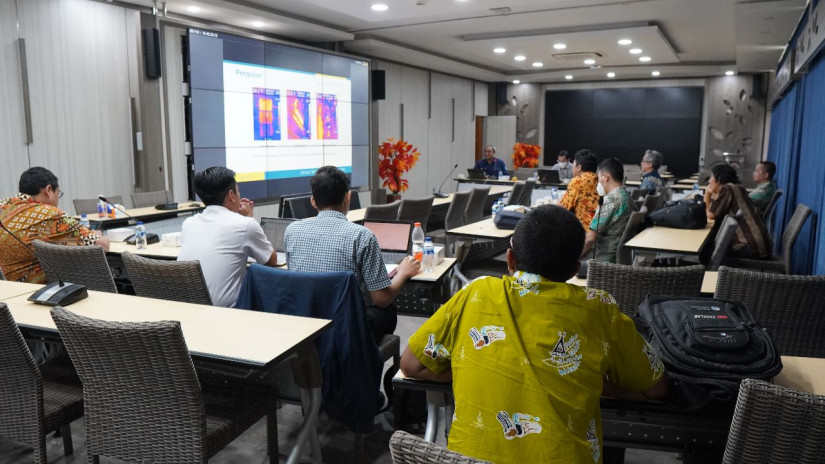 A research team from the Department of Electrical Engineering and Information Technology, Faculty of Engineering, Universitas Gadjah Mada, is researching static inverters needed for conventional, electric, and hybrid trains or trams.
The fact that static inverters in the country are mostly imported from abroad has prompted the team to start this project.
"We want this static inverter development study to help bring about self-sufficiency in the Indonesian railway sector, meeting the needs of INKA and KAI," said team leader Dr. Eka Firmansyah on Monday (6/2).
By the end of the first year of research, part of the team responsible for the static inverter for the hybrid tram propulsion system had completed the design of a 3-phase static inverter capable of handling up to 50 kVA.
"We designed this product so that it can be fabricated independently with components easily found in Indonesia, such as isolated power supplies, controllers, and gate triggers," he said.
Welcoming the second year of research in 2023, further testing for high loads will continue. This time, the team will focus on improving the layout, testing new busbar designs, finding as many local supply chains as possible, and testing them in an inverter product.
Dr. Eka leads a team consisting of Dr. Sigit Basuki Wibowo, Dr. Yohan Fajar Sidik, Irawan Yusa Harjanto, Aji Priatmoko, and Yaenuri.
Dr. Sigit said that static inverter products fabricated in Indonesia could be a manifestation of the independence of Indonesia's transportation sector. This research will enable the nation to engineer and manufacture traction systems for electric trains and buses.
"This technology is more or less the same, applicable to the renewable energy sector. This research is important for bolstering the nation's self-sufficiency at large," Dr. Sigit added.
Author: Gusti Grehenson