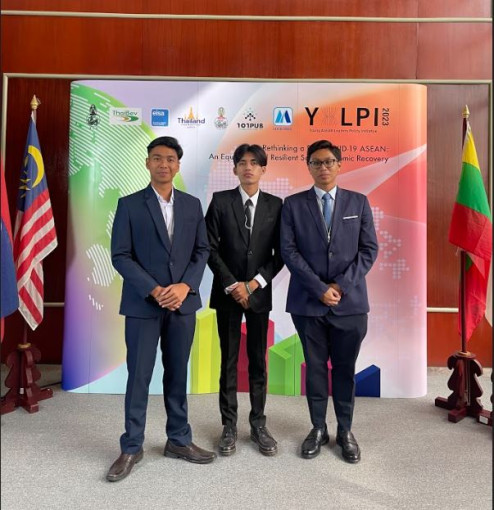 I Putu Gede Eka Praptika from the Faculty of Cultural Sciences, Marhippu Immanuel Hutagaol from the Vocational College, and Wiweko Rahadian Abyapta from the Faculty of Law are among the selected Indonesian representatives to join the Young ASEAN Leaders Policy Initiative (YALPI) 2023.
YALPI is a leadership forum encouraging ASEAN youth to understand and actively contribute to national and regional policy-making. The youth forum took place from January 5 to 10, 2023, at Chulalongkorn University, Bangkok, Thailand.
"After going through a rigorous selection process, the three of us were chosen to be part of the Indonesian delegation in this forum," said Marhippu at UGM on Tuesday (14/2).
Putu Gede added that YALPI admitted 58 delegates from ASEAN countries, South Korea, and Hong Kong this year. According to him, the forum teaches students how to analyze critical issues to find ideal resolutions by formulating policy recommendations.
"We focus on two issues: digital inclusion and food security, both in the national and global scope," he said.
Wiweko said that in the long term, YALPI would become a platform to grow ASEAN and even world leaders, preparing the younger generation to address current and future socio-economic concerns.
"On this occasion, we also explained and submitted policy recommendations focusing on addressing digital inclusion and food security issues to the ASEAN Secretariat represented by the Manager of the ASEAN Food Security Information System Secretariat," Wiweko added.
Author: Agung Nugroho