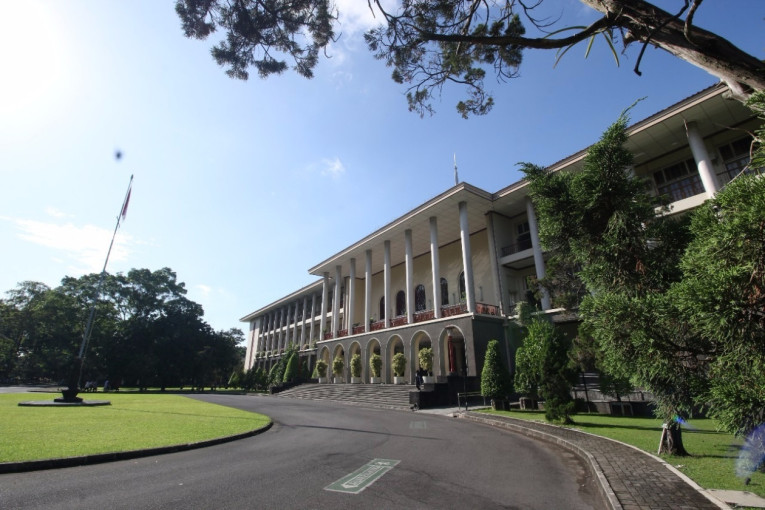 Universitas Gadjah Mada (UGM) has achieved a five-star rating in the 2022 Healthy University Rating System from the ASEAN University Network-Health Promotion Network (AUN-HPN). This indicates that UGM has become a healthy campus that is recognized at the ASEAN level.
"This achievement is practical proof that UGM wants to bring about a happy campus life for its community," said UGM Rector, Prof. Ova Emilia, on Tuesday (21/2).
Ova said that it was made possible by the synergy of all elements at the university. UGM also hopes to invite other campuses to conduct similar activities to create a healthier campus atmosphere.
"I am proud of the cooperation and persistence of the Health Promoting University (HPU) team to realize UGM as a healthy campus," she added.
UGM HPU Chairperson Prof. Yayi Suryo Prabandari said with the five-star rating, UGM was invited to become a HURS reviewer and share good practices with AUN-HPN member universities in August 2023.
"AUN-HPN is a regional academic cooperation network among health experts, health practitioners, and universities to enhance the role of universities in promoting healthy lifestyles," said Prof. Yayi. "AUN-HPN rated UGM five stars because it is considered to have comprehensive policies and practices to become a healthy campus."
She explained that three main categories for the assessment were systems and infrastructure that support a healthy campus, zero tolerance for behaviors that endanger health, and health promotion by universities.
Since 2019, UGM has affirmed its commitment to delivering a healthy campus for all UGM elements through the Health Promoting University program. HPU is a comprehensive health approach at the university level to create a working and learning environment that can improve the health, well-being, and sustainability of the entire campus community.
Some of the leading programs run include health literacy through social media, webinars, and integrated coaching posts (posbindu) in each faculty, the application of zero tolerance for violence, bullying, and harassment, the establishment of a healthy, safe, and disability-friendly environment, and awareness of reproductive health.
HPU also aspires to foster the habit of exercising and healthy eating by building clean campus canteens with nutritious menus and mental health by implementing a prosperous campus system (Sistem Kampus Sejahtera) in each faculty for early treatment of mental health conditions of the campus community.
"UGM with the HPU team and faculties have carried out various health support activities which contribute to the high score of UGM in HURS," said Prof. Yayi.
She hopes that UGM can continue bringing about a healthy campus for its community and enhance its quality to qualify for five stars plus in the next HURS.
Author: Ika
Photo: Firsto