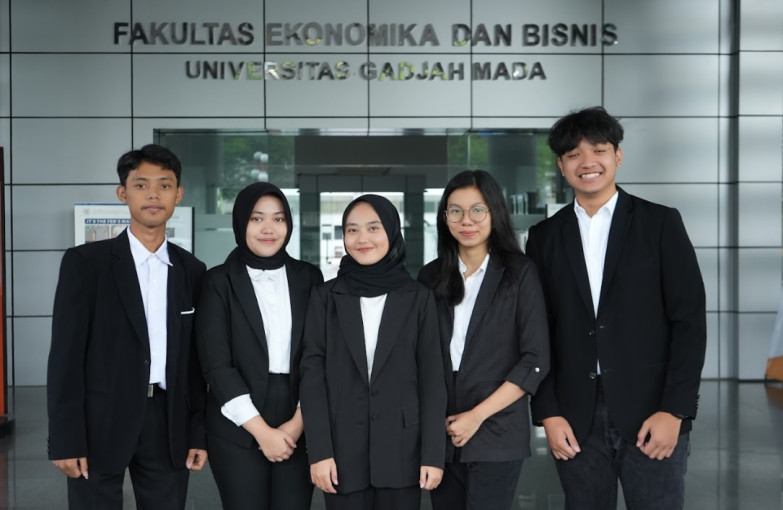 A team of UGM Faculty of Economics and Business students has won first place in the 2023 Institute of Management Accountants (IMA) AsiaPac Student Case Competition.
The Gama team comprises five Accounting students, Aura Putri Buwono Dewi, Azzahra Aulia Hasibuan, Adisty Cantika Paramadhina (International Undergraduate Program), Afif Haidar Endraswara (International Undergraduate Program), and Khofifah Rizza Firmansyah.
"It is an honor for us to win the 2023 IMA AsiaPac Student Case Competition," said Azzahra Aulia Hasibuan on Friday (31/3).
Aulia explained that the IMA AsiaPac Student Case Competition brings together students from universities across the Asia-Pacific region to compete and demonstrate their ability to solve real-world business problems. The IMA Student Case Competition is also open to students in other locations, such as the United States, India, Europe, China, and the Middle East.
Competing against solid teams, the Gama team confidently showcased their outstanding analytical skills in the case of Kunapipi Gardens: Transfer Pricing in the Service Industry. Arief Surya Irawan mentored the group.
According to Aulia, each group had to comprehensively analyze a complex business case and provide innovative solutions to the problems in the case, demonstrating good analytical, critical thinking, and problem-solving skills.
The committee then selected the four best teams to advance to the final round and required them to present their respective cases. The top three teams were awarded CMA® (Certified Management Accountant) Scholarships worth over US$2,000, Amazon coupons, and the opportunity to join the Team Membership Program with IMA in the Asia-Pacific region.
In addition, as the AsiaPac champion, the Gama team is entitled to attend an exclusive session on career preparation and development with Dr. Josh Heniro, IMA Senior Director for Southeast Asia and Australasia.
Author: PR of the UGM Faculty of Economics and Business/Editor: Ika
Photo: The Gama team