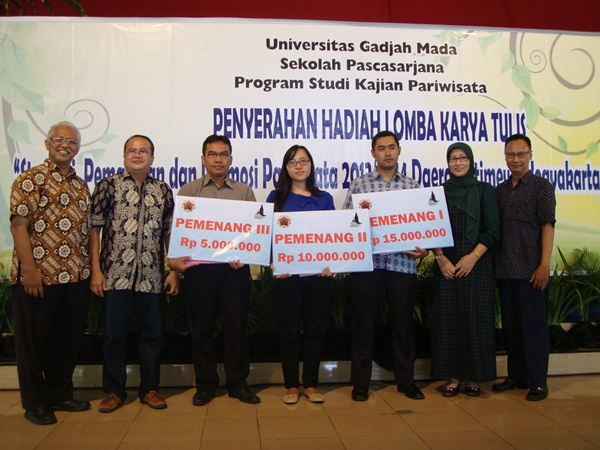 A judo team from UGM has earned two bronze medals in international competitions, 5th Ganesha Open Judo Championship, held from 23-24 May at Universitas Trisakti, Jakarta.
Taufik Mulya Perdana, student of Doctor education in Faculty of Medicine, won the medal in -90 kg male category while Dhaniek Kus Wardhani, student of Accounting in Faculty of Economics and Business, in +78 kg female category.
Chairman of Judo Unit of UGM, Rezki Mediono, UGM team sent 8 athletes in 7 categories.
"The Judo team of Universitas Gadjah Mada could have gained two more bronzes, if Abraham Nempung in -81 kg male and Kezia Wiliartha in -48kg female category could beat their opponents. Unfortunately, the two had not been able to beat their opponents, so they had to stay at number four," he said on Monday (27/5).
Rezki said these achievements had broken the no-medals moment for UGM in judo competitions. This would also be made a moment for judo training evaluation as well as a benchmarking for the National Judo Competition in September 2013 in Yogyakarta. "This achievement became the momentum for the rise of judo at UGM," he said.