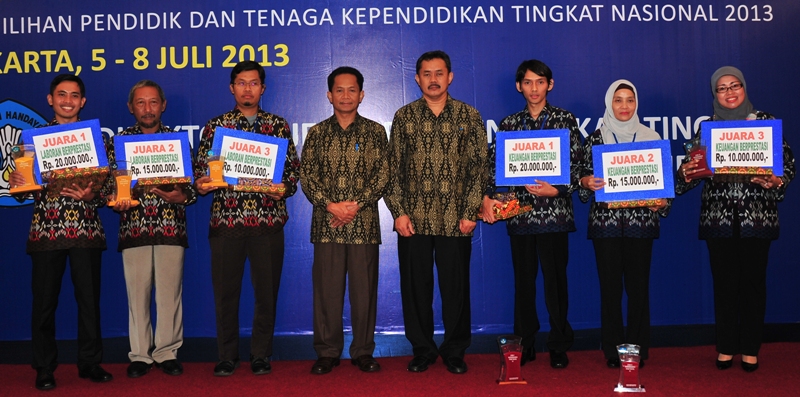 Another achievement has been made by UGM at the national level. UGM won the first place for Outstanding Lecturer for Teuku Faisal Fathani, ST, MT., Ph.D in the selection made by Higher Learning Director General on Sunday (7/7). First winner in Outstanding Financial Manager for Irvan Pengabdian, S.Si. In addition, UGM won second place in the category of Outstanding Librarian for Ali Minanto, S.Sos, and second winner in the category of Academic Administration for Rohmad, A.Md. Secretary of Human Resource Directorate of UGM, Emmy Indjatmiati, M.Si, said in the event six categories were being contended.
"Of the six categories, UGM won in four of them,' said Emmy, Monday (8/7). This year participants are outstanding people at their respective university. Participants also received coaching for paper writing and their work.
Emmy said many teaching staff and non-teaching staff at UGM are qualified. They have outstanding performance and make innovations but they are not yet interested in participating in competitions. "Unfortunately, many of those who are outstanding are low profile, that's why we encouraged them to arise," she said.