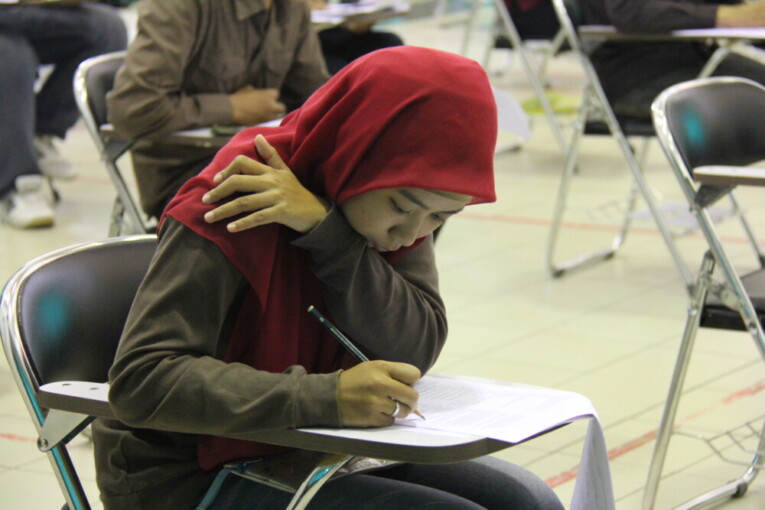 After a rigid selection, thousands of students are admitted at state universities across Indonesia. Universitas Gadjah Mada through the SBMPTN mechanism in 2013 accepts up to 2,091 new students. Total applicants at UGM is 64,179. There are 220 students are accepted for Bidik Misi scholarship.
Vice Rector for Academic and Student Affairs of UGM, Prof. dr. Iwan Dwiprahasto, M.Med. Sc., Ph.D, said the range of origin places of applicants is good. As many as 24,897 applicants for Science and Technology disciplines are from Area 1 where UGM is situated, while 15,466 are from different regions. For Social and Humanities disciplines, there are as many as 23,816 applicants with some 14,847 in Area 1, the rest is from outside.
"The study program which became a favourite (competition is 1.17%) is Tourism, followed by Information Technology (1.25%), Management (1.45%), English Literature (1.51%) and Health Nutrition (1.55%). In science and technology, the big five are Information Technology, Health Nutrition, Doctor Education, Architecture and Geology while in social and humanities disciplines, it is Tourism, Management, English, International Relations and Accounting," Iwan said.
Iwan explained that the new student candidates need to prepare documents which can be seen at http://um.ugm.ac.id. Biography entry data begins 10 July 2013 at 10.00 hours and will close on 14 July 2013 at 22.00. The candidates should also check the range of single tuition to be paid, registration schedules and TOEFL test at http://um.ugm.ac.id starting 18 July 2013 at 10.00 hrs. Payment starts from 19 July 2013 at 10.00 and closed on 22 July 2013 at 24.00. It can be done at all branches of Bank Mandiri throughout Indonesia through host to host system. Methods of paymen can be seen at
http://um.ugm.ac.id/cara_pembayaran_registrasi_sarjana/
Candidates have to register by themselves (no representative) carrying the necessary documents. All of these are to be submitted from 22-25 July 2013 in Gedung Direktorat Akademik, Jl. Pancasila, Bulaksumur, Yogyakarta workdays from 08.00 – 15.00. "Candidates who don't register until 25 July 2013 at 15.00 hrs are considered as having released their right as UGM student academic year 2013/2014," Iwan concluded.