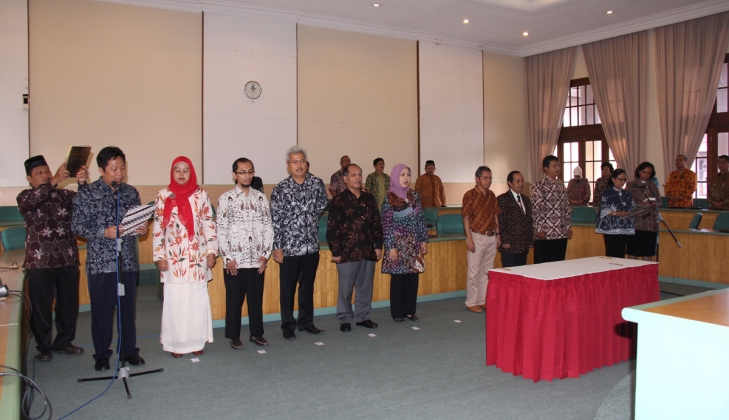 YOGYAKARTA – Universitas Gadjah Mada will publish all theses and dissertations of students that are considered of good quality in the form of a book. The university publishing house, Gama Press, will publish them.
Rector of UGM, Prof. Dr. Pratikno, M.Soc., Sc., said on Friday (28/6) that UGM has thousands of research results annually that are potential to be published into a book. Unfortunately, not many have been published. Now, Gama Press that was formerly a business unit under GMUM has become a university supporting element after being approved by the Board of Trustees last year. "It will synergise and integrate research and education among lecturers and students," he said. He expects that Gama Press will also publish e-book and e-journal.
Meanwhile, the new director of Gama Press, Prof. Drs. Harno Dwi Pranowo, M.Si, has recently been installed together with other directors.