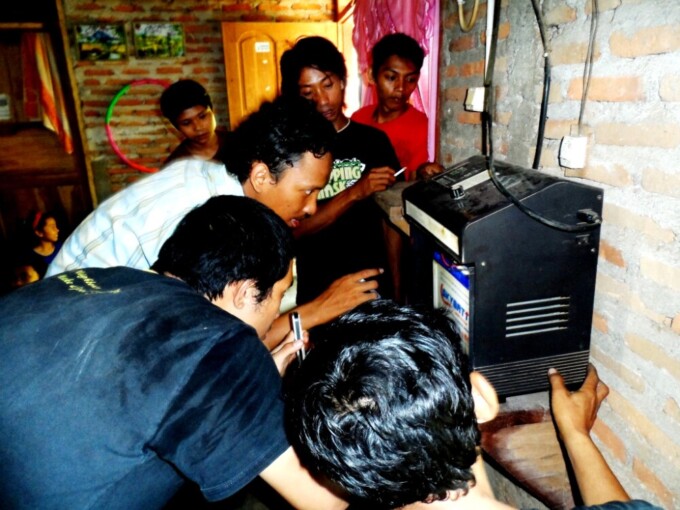 YOGYAKARTA – Electricity is a primary need for society. All aspects of life depend on electricity. So, government tries to distribute electricity to everyone maximally, but still, there are many places that have no electricity at all. One of those is Danggolo hamlet in Purwodadi village of Gunungkidul regency.
Since 2009 there has been solar power generator from government but the equipment is now broken. Recently, students of UGM gave training on Solar Power Generator of a small scale in the form of Solar Home System (SHS).

Students of Physics Engineering of UGM – Zakariya Arif, Cecep Setiawan, Arif Wibowo Mangatas and Shohibu Dzarilarham – along with supervisor Rachmawan Budiarto, have teached the people of Danggolo to re-use the 25 SHS equipment from government; the equipment of a 50 Wp capacity and battery capacity of 65 Ah for every household.
In a release the students said that they were giving a training on maintenance and repair of broken SHS from February to June.
After training, the people can now have electricity at home once again, which is environmentally friendly. They can now also repair the equipment by themselves.