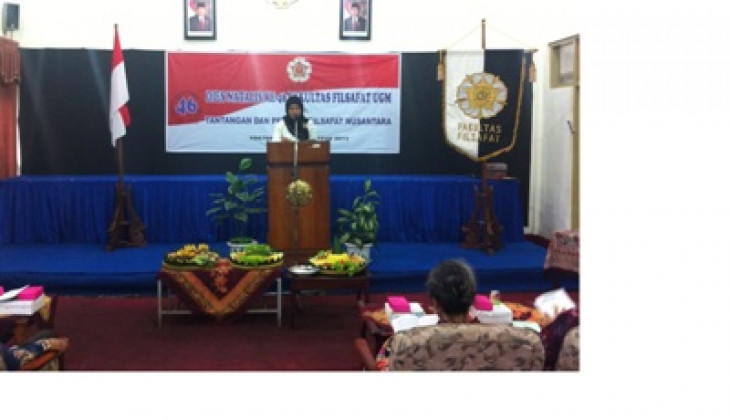 The rich culture of Indonesia is a heritage whose preservation becomes the responsibility of people in this country. The responsibility of the young generation of the rich culture is to always introduce and preserve the noble teachings to the next generations, so it will be sustainable and developing from generation to generation. One of the cultures to be sustained is the shadow puppet (wayang). The wayang purwa performance has philosophical values rich in noble moral teachings and manners that are in line with the culture and life of Indonesians.
"In it there are the value of loyalty and respect to parents and teachers, honesty and being low profile," said Dr. Iva Ariani in the celebration of the 46th anniversary of Faculty of Philosophy UGM, Saturday, (17/8) in the Faculty. Her scientific remarks is entitled The Philosophy of Wayang for Manner Development.
Iva Ariani added the values in the wayang purwa if introduced since early age could build excellent characteristics of Indonesians in the next years so Indonesia would become an advanced nation not only in science and technology, but is also morally dignified. Wayang may become a source of inspiration for resolving nation's problems.
Dean of the Faculty, Dr. M. Mukhtasar Syamsuddin, in the Dean's report says that the Faculty of Philosophy is committed to developing the Nusantara philosophy, among others in the establishment of the Nusantara Philosophy Laboratory.
"The concrete form of philosophy in the Nusantara cultures will be able to be recognised and studied further by international community. We would host the International Conference on Nusantara Philosophy (ICNP) as part of the anniversary celebrations," said Mukhtasar.