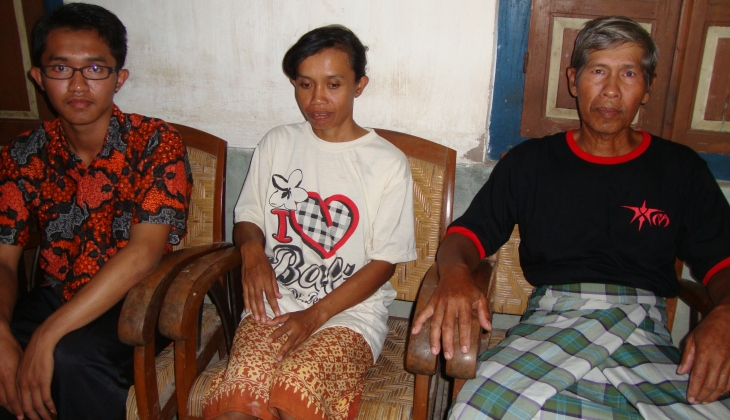 His personality is modest and polite. Like any other young men from the rural areas, Burhan Arifin actively participates in various activities in his village. He often goes to the farm to help his parents who work to cultivate the land for other people. Despite his simplicity, Burhan is a smart student. It turned out he has been accepted at the Nursing study programme through the Bidikmisi scholarship under the SBMPTN mechanism.
'To be honest, I chose UGM due to its popularity, many of its graduates are prioritised at work," Burhan opened the conversation in his home in Kukap, Poncosari, Srandakan, Bantul, on Tuesday (20/8).
The graduate from SMAN 2 highschool in Bantul is interested in Nursing studies due to its prospect in work market. Many graduates are immediately recruited, particularly in health area.
"This is my first choice as I'm pretty optimistic that it would be easier to get a job when I have graduated," said the young man born in Bantul, 11 April 1995.
Not having even started the coursework, he has already many plans to work out after graduation. He wants to take a professional study and graduate study through scholarships.
His parents, Mujiyono and Tri Sulistiyani, obviously welcomed his being admitted at UGM. Mujiyono had often encouraged him to study seriously in order that he would get accepted at UGM.
Mujiyono is between jobs. Sometimes he becomes an agricultural labourer, at other times he is a construction labourer. No regular income for him, while his wife is a homemaker.
"In average, I receive IDR600 thousands per month, but this is not regular. I have not even worked for two months now," he said.
Now, the aspiration of Burhan Arifin to study at UGM has come true. An abundance of hopes are there to materialise.