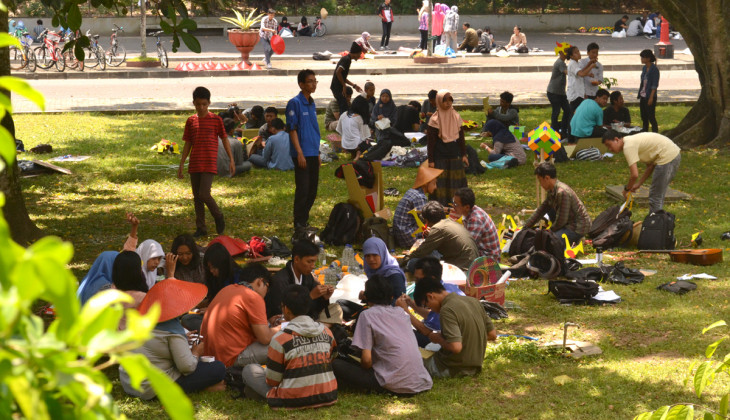 YOGYAKARTA – Universitas Gadjah Mada will give a training on being a successful learner for new students. "The event will prepare students to develop emotional and spiritual skills as well as care in terms of social problems," said Director of Student Affairs, Dr. Senawi, MP, to journalists on Friday (30/8).
Senawi explained the event would run from 2-3 September in Grha Sabha Pramana, involving almost 10 thousands of students. They will present a freeze mob in Kaliurang street at UGM. "They would give a theatrical presentation and display posters that offer solutions to various nation's problems," said coordinator of the event, Muhammd Lutfi Firdaus
Senawi explained the event would be a part of the start of student learning at UGM, where they would be introduced to values of UGM, infrastructure and soft skill development. "The training would run for one month," he explained.
To journalists, Senawi said the students were obliged to follow the student training. They will be presented a certificate after completion while those who have not completed it will do it again the following year.