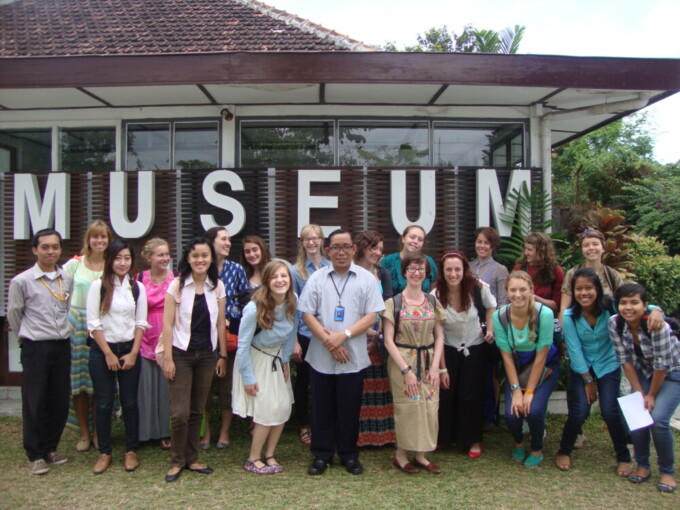 Chairman of UGM Alumni Association (KAGAMA), Sri Sultan HB X, considered the Indonesian maritime strategy weak as Indonesia has not yet had four basic components as a maritime state. The four components are a community that has the preference to sea (maritime community), maritime resources, geographic position, and government political will.
"We have not yet had a reliable maritime community as well as government political will that orientates toward maritime matters," explained Sri Sultan in a national seminar of KAGAMA entitled Realising Indonesian Independence as a Maritime Country that is Fair and Prosperous in Harris hotel, Riau Island of Batam, Saturday (14/9).
Sri Sultan said the four components are the prerequisite for the creation of dynamic sea ports in international trade system, national ship fleet and strong Navy. The sea power of a state relates directly to the victory of that state.
Meanwhile, professor from Faculty of Fisheries and Marine Science of IPB, Prof. Dr. Ir. Rokhmin Dahuri, MS, considered management of maritime and fisheries development sector in the past eight years discontinued due to change of leadership. Thus, problems in the sector such as poverty, illegal fishing, overfishing, fish import and damage in coastal ecosystem are deteriorating.
"Exploit maritime resources smartly and wisely. If we continue ignoring the sea like today, the Indonesian economic competitiveness is hard to improve," said Rokhmin.
Deputy Governor of Riau (Kepri), Dr. H.M. Soerya Respationo, SH.,MH., explained the development of Kepri province through the Free Trade Zone and the maritime development of Natuna, Anambas and Lingga (NAL). "This supports the territory of Indonesia which consists ofsea area (96%) and land (4%)," said Soerya.
Inauguration of chairmen of Riau local KAGAMA
Along with the seminar opened by Riau Governor, Drs. H.M. Sani, there was inauguration of KAGAMA local executives of Riau period 2013-2017, chaired by Soerya Respationo (alumnus of Faculty of Law). Others from Lubuk Lingga, Tanjung Pinang, Batam, Natuna, Anambas, Karimun and Bintan were also inaugurated, conducted by Sri Sultan HB X and witnessed by Secretary General, Prof. Dr. Ir. Budi Santoso Wignyosukarto, Dip.He.
Previously, Rector of UGM, Prof. Dr. Pratikno, M.Soc.Sc, touched upon the role of alumni and partners of UGM across Indonesia in distributing knowledge. Pratikno said UGM would always have deep roots in Indonesian culture and stand tall with achievements and contributions to world change.
"Indonesia is rich in natural resources and knowledge from ancestors that have to be preserved. It is in this area that partners and alumni can give their support," said Pratikno