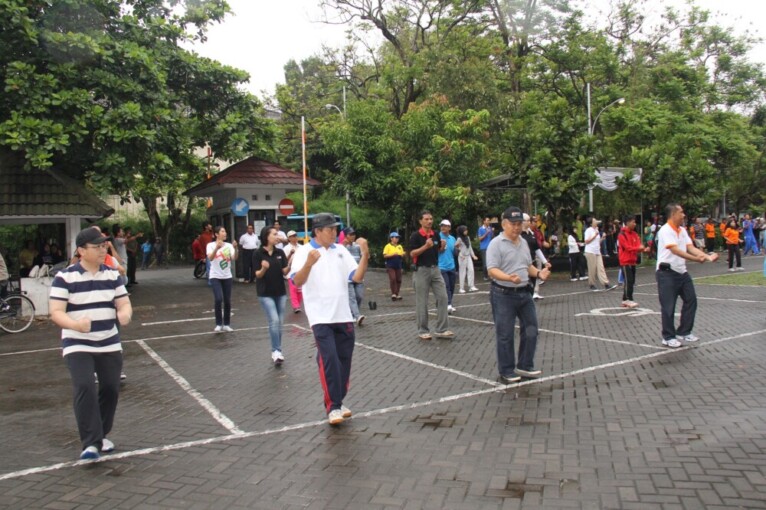 YOGYAKARTA – Universitas Gadjah Mada and Nagoya University (NU), Japan, have agreed to establish the Centre for Indonesia-Japan Law Education and Research. UGM's Faculty of Law and Nagoya University's Law School signed a cooperation on Sunday (12/1), in the Senate Hall of UGM. The Centre will disseminate information on laws existing in Japan and vice versa, research collaboration and publication and more intensive cooperation between both universities through the ASEAN+3 neworks that have law studies programme.
The signing of the MoU was done by Dean of UGM, Dr. Paripurna SH, M.Hum, H.M., and of NU, Sadakata Mamoru, witnessed by UGM Rector, Prof. Dr. Pratikno, M.Soc.Sc., and NU President, Hamaguchi Michinari.
Dr. Paripurna said they had initiated the establishment of the Centre for two years through student exchange. "For one semester, UGM Law students were given the opportunity to study at NU and vice versa," said Paripurna.
Added by Paripurna, no less important is that the establishment will extend the competence of law students from both countries in law drafting. "We hope this will increase the number of legal experts," he said.
Similar views were shared by Sadakata Mamoru. He was happy that the cooperation will benefit both countries. "The cooperation will give contributions to both countries, especially in law studies," he said.
In the next three years, Sadakata said, following the cooperation, there will be more students joining student exchange, particularly in international study programme.
In response, Rector of UGM, Pratikno, said the cooperation will broaden the student's knowledge in the future. President of Nagoya University, Hamaguchi Michinari, hoped the cooperation will increase the competence of law graduates ahead of the free trade era.