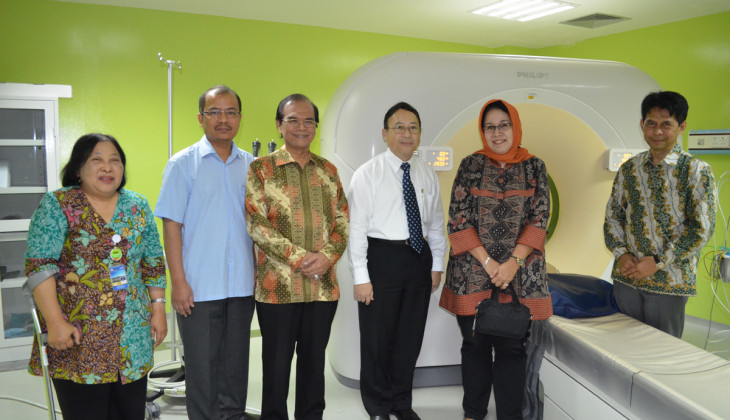 YOGYAKARTA – UGM Academic Hospital (RSA) opens service for CT Scan sevices, the first one in Yogyakarta and Central Java hospitals.
Director of the Hospital, Prof. Arif Faisal, said the CT-Scan 128 Slice has a high speed rotation. "The Multislice - 128 Slice CT-Scan - will give the foremost and most sophisticated service," said Arif Faisal
UGM Vice-Rector for Academic and Student Affairs, Prof. dr. Iwan Dwiprahasto, M.Med.Sc., Ph.D, and the Academic Hospital Leadership, as well as representatives from PT. Gratia Jaya Mulya attended the opening event. Prof. Iwan said since being up and running in 2012, the Hospital has given good service. "The Rector of UGM very much supports the service development of the Hospital, leading to the number of incoming patients to the Hospital," he said.
Head of Radiology of the Hospital, dr. Maya Buwana Sari Asdie, Sp.Rad., said the better diagnostic service is expected to affect the number of patients going there and their satisfaction for its services. "Formerly, we always refer patients to other hospitals as we had no CT-Scan, but now we can give better service and diagnose," she said.