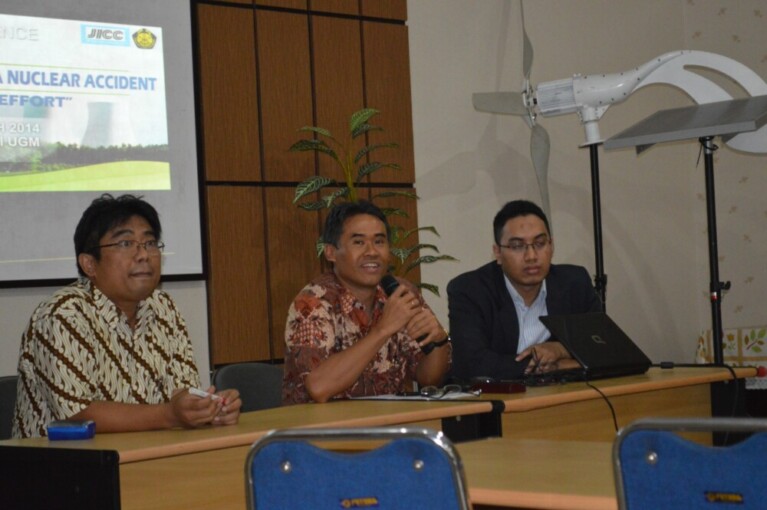 Universitas Gadjah Mada and University of Auckland established cooperation in research capacity enhancement. An agreement is signed between Rector of UGM, Prof. Dr. Pratikno, M.Soc., Sc, and Rector of University of Auckland, Prof. Stuart McCutcheon, on Friday (21/3).

University of Auckland is a leading New Zealand university, ranked among the top 1% of world universities and top 100 world universities according to QS World University Ranking.
Currently, it actively establishes partnerships with Indonesia for research, education and professional development.
"We proudly announced that University of Auckland is one of leading institutions in New Zealand. It continues its work in higher learning education and research capacities with Indonesia through government, private, and education sectors," said Mr. David Taylor, New Zealand Ambassador to Indonesia.

University of Auckland offered world class academic teaching with good library as well as research facilities and new IT technologies. Rector McCutcheon said that research and new technologies are a fundamental aspect of university's activities.
"Through reseach we can inform and enrich teaching methods whilst research outcomes can contribute to culture, and socio-economic improvement of New Zealand and Indonesia," said McCutcheon.
University of Auckland also formed a partnership with Indonesian institutions to advance collaboration in research, education and professional development. DIKTI, Pertamina Gas dan Listrik and Putra Sampoerna Foundation are amongst those that are invited for collaborations.
Medila Awalini, Ph.D, an alumni, said that research and education at University of Auckland has benefitted aviation industry. "My research can be applied immediately on the plane engines produced by PT. Nusantara Turbin dan Propulsi where I work. This is a new technique and will protect the machine better," said Madila Awalini.