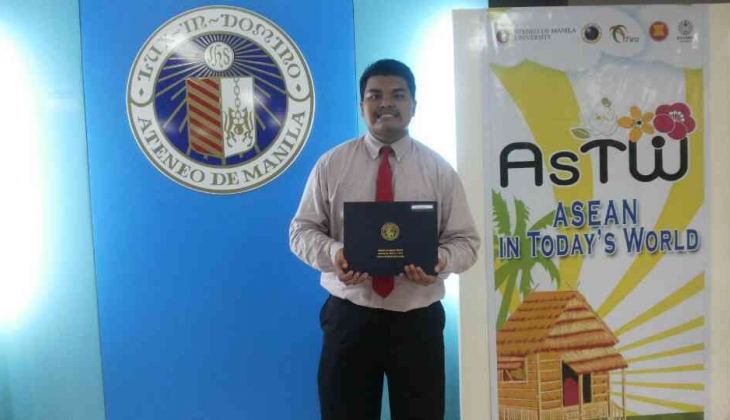 Student of Faculty of Law UGM has made another achievement. Muhammad Rizki has won scholarships from Kyushu University during the Asean in Today's World (AsTW) 2014 event. He also earned the honourable mention for his paper on ASEAN Social Studies.

The AsTW is held at Ateneo De Manila University, the Philippines, from 28 February - 14 March 2014. The event was joined by 32 students from ASEAN countries and Japan.
Rizki said on Tuesday (25/3), "Through this programme we learned the current situations of ASEAN and ASEAN relations with Japan." In his opinion, the AsTW programme also contributes to the realisation of ASEAN Community 2015 as it educates ASEAN development and promotion.
AsTW is an annual programme held since 2009 by Kyushu University in cooperation with Ateneo de Manila University, supported by ASEAN Secretariat as a forum to learn the cultures and raise the spirit of ASEAN youths.