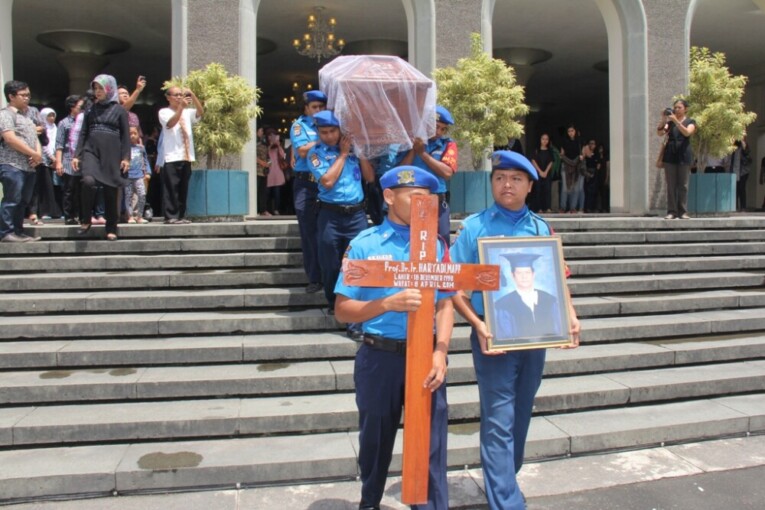 YOYAKARTA – Malnutrition cases in infants are still high in Indonesia. Health Ministry reported in 2012 that at least 900 thousands of infants suffer from malnutrition. In addition, baby food raw ingredient still depends on imported ones.
One way to resolve the problem is developing alternative nutrition supplemental product. Lecturer at Faculty of Agricultural Technology UGM, Ir. Indyah Sulistya Utamy, S.U., has developed a formulation of fermented soy milk. According to Indyah, soy has some positive values compared to real milk as baby food ingredient. "The amino acid structure in soy is equivalent to that in milk," she said at the Nutrition Lab in the Faculty on Thursday (10/4).
The fermented soy milk can reduce oligosaccharide so the protein can be easily digested.
The fermented soy milk is processed to turn it into powder. Later, it is mixed with fermented rice. "The fermented rice produces carbohydrate whilst the soy produces proteins," she explained.
The research that is conducted in collaboration with milk factory PT Sari Husada took three years to complete. The product will be added with minerals and vitamins according to nutrition standards for infants. The product, however, will not be available commercially some time soon.