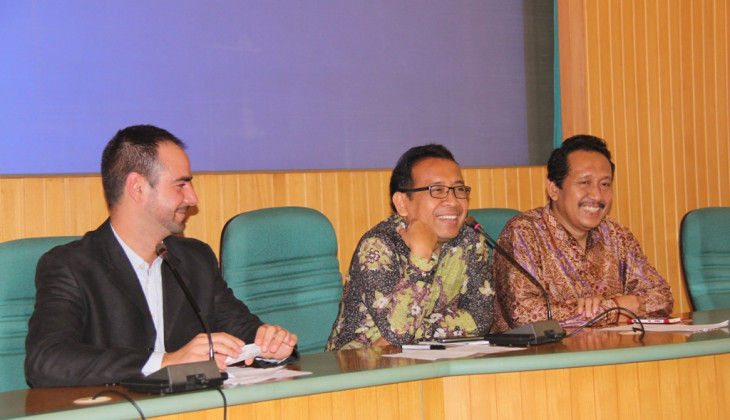 YOGYAKARTA – As many as 31 activists from Asia Pacific countries (Malaysia, Cambodia, Myanmar, Afghanistan, Philippines, Timor Leste, Singapore, Vietnam, Lebanon, and Indonesia) discuss the monitoring and transparency on the governance of natural resources. The training is facilitated by Politics and Government Studies study programme of UGM, Revenue Watch Institute, and USAID. The training is titled Improving the Governance of Extractive Industry: Asia Pacific Hub on Extractive Industries, held in Multimedia Room, UGM Main Office, on Monday (28/4).
Event coordinator, Prof. Dr. Purwo Santoso, said the NGO activists shared experience and knowledge in the extractive industry management as this industry is vulnerable to conflict and corruption. He sees that in Indonesia the industry is still controlled by a few political and economic elites. He suggests better formulation of industry governance since the outset and the monitoring by a strong civil society whilst the media and transparency need to be enhanced.
Rector of UGM, Prof. Dr. Pratikno, welcomed the training that involves Asia Pacific activists. Pratikno says the extractive industry governance needs the support from the NGOs, mass media, and academic community.