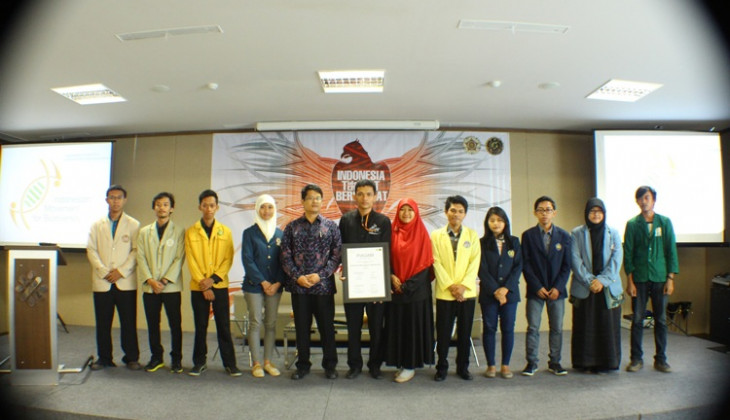 Student Executive Body of Faculty of Biology UGM organises National Biodiversity Conference entitled INDONESIA TidakERLIHAT BERDAULAT on Saturday (10/5) at the Ballroom ION's International Education, attended by former Health Minister, Dr. dr. Siti Fadilah Supari, SP.JP(K), and Head of Zoology unit of the Indonesian Science Institute (LIPI), Prof. Dr. Rosichon Ubaidillah. The conference is attended by over 200 participants to discuss current issues, including genetical material stealing.
One example is the one experienced by Prof. Rosichon. In 2012, a new insect called Megalara garuda, was published as a research outcome between LIPI and University of California, Davis. It turned out that the name of Prof. Rosichon Ubaidillah did not appear in the publication.
According to Rosichon, unfortunately, there is still very few researches in biodiversity. As a matter of fact, this is still required to prevent stealing of Indonesian biodiversity.
Meanwhile, Siti Fadilah Supari said as a mega-biodiversity nation, Indonesia has to be sovereign in terms of biodiversity so it does not have to limit itself to certain technology providers that may have certain interests in Indonesian biodiversity.
"Indonesia has to be sovereign," said Siti Fadilah.
In the event, announcement is made on the winners of a national essay held in April 2014. The winners are Akbar Reza, Yolla Miranda, Stevanus, and Rudi Nirwantono