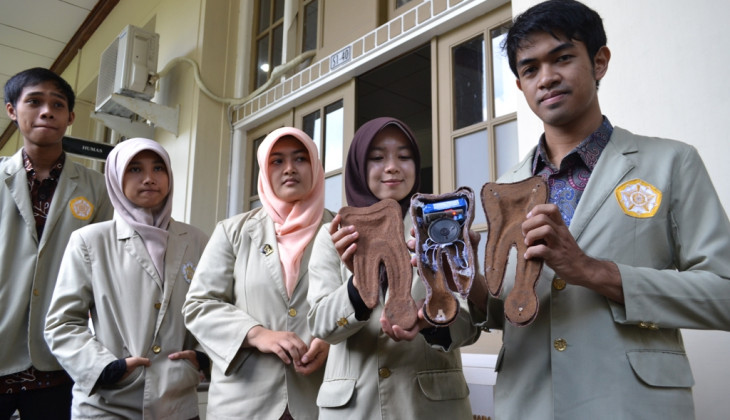 YOGYAKARTA – The purpose of the five UGM students in making the tooth material is simply to help the blind know dental health more. The model is made from wood waste equipped with a micro-controller based electronic system that will produce sounds automatically when tapped.
The interactive 'tootells' or talking tooth can emit sounds when touched. It will explain tooth parts such as the email, dentine, pulp and cavity. Aprialiani Astuti, accompanied by Isti Noor Masita, Navikatul Ula, and Brisma Meihar Arsandi - students of Dentist Education of Dentistry Faculty - and Hamzah Assaduddin from Mechanical Engineering UGM, said on Friday (16/5) that the good points of the tooth material is that it is equipped with sound sensors as well as its big size.
April explained the tooth was aimed at the blind, but it may also be used by children and adults alike.
She said, "We have just made one tooth while three others will follow soon."

Isti Noor Masita explained they had chosen the wood as it is easily obtained and affordable. "We knew wood waste is more often burned down, that's why we tried to use it," she added.
The tool has been introduced to students of a school for the disabled in Yogyakarta. April said they liked the tool as it allows them to know dental anatomy more.