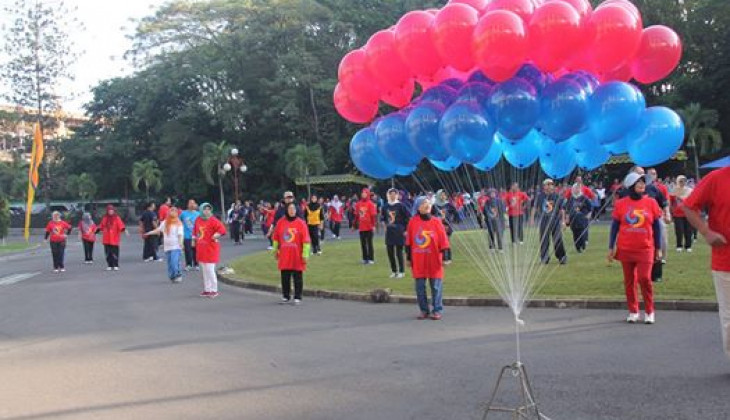 UGM academic community opens the series of events for the 65th anniversary of the university that has the theme UGM Serving, Indonesia Leading. Rector of UGM, Prof. Dr. Pratikno, M.Soc., Sc, opens the event by releasing balloons, witnessed by committeee chairman, Prof. Dr. Harno Dwi Pranowo, on Friday (23/5).

"We start with morning exercise to make us healthy. Being healthy is the main assett in order that Indonesia can be leading," the Rector said.
The Rector asks the support from all members of the academic community to also maintain a healthy environment, a greener and more environmentally friendly condition.
Prof. Dr. Harno Dwi Pranowo said many academic and non-academic events will be held to the round-up of the Anniversary on 19 December 2014. These include HB IX Award, Insan Berprestasi, UGM Award and UGM Expo.