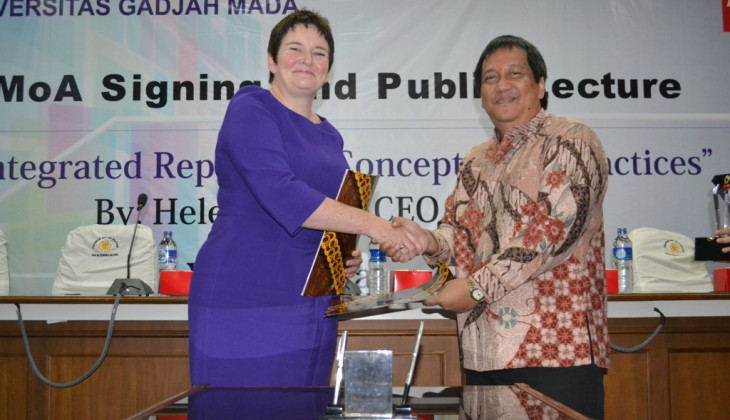 YOGYAKARTA - Faculty of Economics and Business UGM is ranked among 5% of world best business schools after it received an international accreditation from the Association Advance Collegiate Schools of Business (AACSB), U.S., in May, making UGM the first in Indonesia and the 8th in ASEAN to get it.
Dean of Faculty of Economics and Business, Prof. Wihana Kirana Jaya, M.Soc.Sc., Ph.D, said, "We hope to be able to sustain this reputation," said Wihana after signing an agreement of understanding with the CEO of Association of Chartered Certified Accountants (ACCA), Helen Brand, in the auditorium of the Faculty on Wednesday (11/6).

To get the AACSB accreditation, said Wihana, it took them 7 years as they need to fulfil rigorous requirements.
He explained the cooperation with the ACCA was to support quality enhancement of accounting profession. ACCA is a global institute for professional accountants that offers international qualification certification related to business in accounting, finance, and management.
Helen Brand appreciated it to be able to collaborate with UGM in increasing the qualification standards of graduates. In her opinion, Indonesia's good economic growth in the past 10 years required more qualified accounting professionals. She said, "Through this cooperation we want to meet the qualifications of globally acknowledged professional accountants to support Indonesia's economic progress."