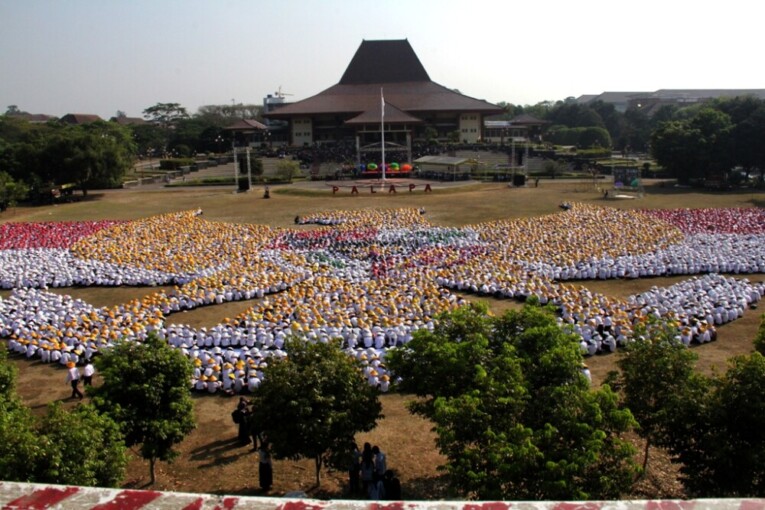 YOGYAKARTA – As many as 9,133 new students of Universitas Gadjah Mada have formed a configuration of the state symbol of Garuda Pancasila on the field of Grha Sabha Pramana building at UGM. Wearing traditional caps coloured in yellow, red, and white, they were making the configuration to close the ceremony of new students acceptance on Sunday (24/8).
Vice Rector for Academic and Student Affairs, Prof. dr. Iwan Dwiprahasto, M.Med.Sc., Ph.D, said this is a form of learning for the students for cooperation, patience, and discipline.

Vice Minister for Health, Ali Ghufron Mukti, said Indonesia would embark on the Asean Economic Community next year, thus requiring competitive level of its human resource. "Human resource can be trained through formal and non-formal education," he said.