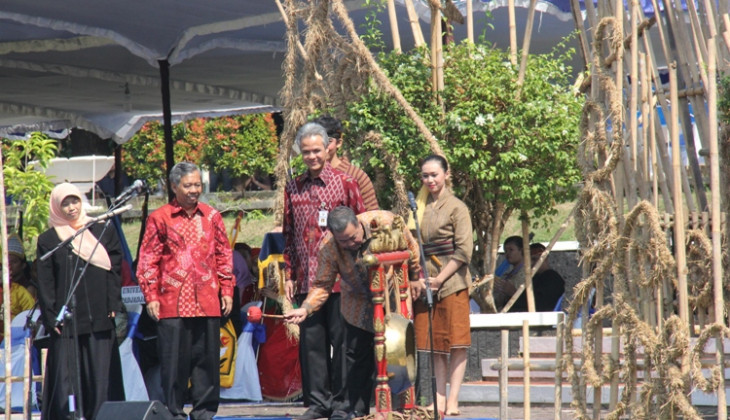 The 27th National Student Week (PIMNAS) is opened on Tuesday (26/8) at Universitas Diponegoro (UNDIP) by Vice Minister for Education and Culture, Prof. Dr. Ir. Musliar Kasim, M.S., attended by Governor of Central Java, Ganjar Pranowo, Rector of UNDIP, Prof. Sudharto. P. Hadi., MES., Ph.D., as well as representatives from other universities.

In his opening remarks, Musliar said the number of proposals for Student Creativity Program has increased from year to year, showing the great potential in innovation and creativity amongst students.

"Innovation and creativity have to be encouraged continuously," said Musliar.

Governor Ganjar Pranowo said students have important positions in the life of the state. He pointed out the student movements back in 1966 and 1998 as examples.

"Two reform agenda are law enactment and corruption alleviation that have not run smothly. Students have a big role to play in those areas," he said.

The challenge facing students, according to the Governor, currently not only national but also global level. The event that has the theme Creating and Innovation in the Spirit of Diversity is joined by 440 teams from 90 universities with an increase in the program proposals from 38,485 last year to 44,752 this year.