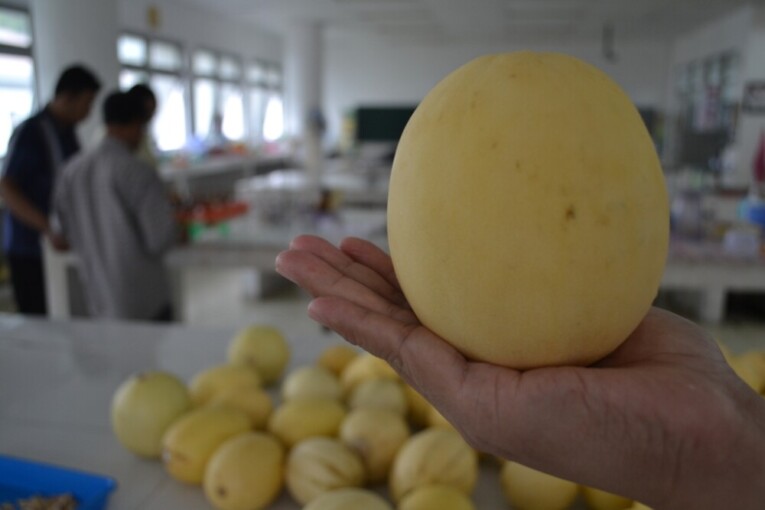 YOGYAKARTA – Melon researcher from UGM Faculty of Biology, Dr. Budi Daryono, has launched three new varieties of melon, namely the grenade melon, hikadi (aromatic) melon, and hikapel melon (apple-lookalike).
Budi Daryono said the grenade melon is a cross-breeding between hikadi melon with the PI strain. The hikadi melon itself is a cross-breeding between perfume gama melon developed by Budi previously. The grenade melon is aromatic and sweet. "And we have purposedly developed a small sized melon to make it easy to carry and consume anywhere," he said.
The apple melon weighs 200-400 grams with the research funding from the Finance Ministry. It contains beta carotene good for the eye and is anti-cancer.
One melon, Budi said, has 706.6 microgram of beta carotene compounds. "Up to 80 percent of the beta carotene content equals that in carrots," he explained.
The melon is, therefore, good for children who don't like carrots. It also contains Vitamin C and minerals.
Budi added the three cultivars can be made for exports. He has cooperated with five farmer groups in Kebumen, Blitar, Gunungkidul, Sleman, and Magetan to develop these melons. "There are five farmer groups being involved in this project and they are interested in growing the new cultivars," he said.
Although he has produced 7 melon varieties, Budi did not stop innovating. His dream now is to make the melon that has edible peel.