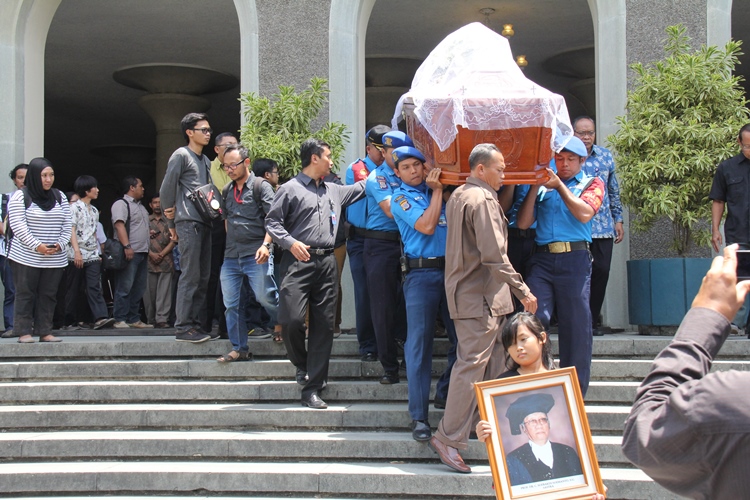 Indonesia is currently living the paradigm of non-renewable energy, which gives bad impacts on sustainable development. Hence, Indonesian government is trying to increase the use of renewable energy from time to time.
"Up to now, the use of renewable energy is not in line with the capacity, resulting in the fact that when we make imports, we only became a marketplace," said lecturer in Machine and Industrial Engineering of UGM, Samsul Kamal, Ph.D, alongside an international seminar and exhibition on Renewable Energy in Faculty of Engineering UGM, Tuesday (14/10).
Samsul explained capacity building was one of the prerequisites for energy use to be able to develop well. Others are networking and technology transfer. A synergy between stakeholders such as government, industry, and higher learning has been initiated by the InSIStS (Indonesian-Swedish Initiative for Sustainable Energy Solutions).
"This organisation is a cooperation between the Indonesian and Swedish governments to boost the use of renewable energy and technology development," he said.
InSIStS has been focusing on microhydro, biofuel, solar energy, and hybrid system, which are the topics discussed during the seminar that involves practitioners, academics, and professionals as well as policy makers from the country and abroad.
An MoU signing was also conducted between Faculty of Engineering UGM and Bandung Hydro Association (AHB) as well as Hycom Bandung.