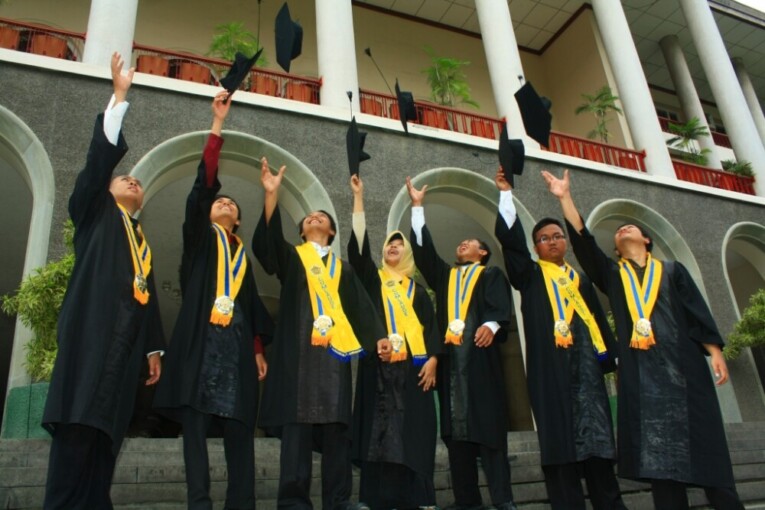 YOGYAKARTA – Internationalisation of education has been part of higher learning transformation in order that higher learning institutions can compete globally. So is Universitas Gadjah Mada (UGM) that continues to strive to become one of the world best universities. Education, research and community service are directed towards global partnership. This was said by UGM Director of International Affairs Office, drg. Ika Dewi Ana, Ph.D., during an Open Lecture in the Senate Hall on Thursday (6/11).
In the past seven years, Ika said, UGM has earned international awards and recognitions, such as Regional Center of Expertise (RCE) from the Unesco in the sustainable development category and World Center of Excellence from the Unesco in the landslide disaster reduction, international accreditation certificate from The Association to Advance Collegiate School of Business (AACSB), Institution of Chemical Engineers (IChemE), American Chemical Society (ACS), and best technology transfer award in Asia during the JICA-UAN/SEED Net in Bangkok.
As a national university, UGM plays its role as the driving force behind society change and nation progress.
Ika says, "The UGM role is very strategic in leading the transformation process," adding that the challenge facing UGM and higher learning is on how to increase the number of skilled graduates in the wake of the ASEAN Single Community 2015.
Another speaker, Professor Tan Eng Chye, Deputy President for Academic Affairs and Provost of National University of Singapore, said one of the keys to compete in the global world was to improve administrative governance, increase ready-for-work graduates and send students to the best universities in the world.
Prof. Helen Bartlett, Pro-Vice Chancellor and President of Monash University, said, "International-scale research will extend university networking and give significant influence to the research quality."