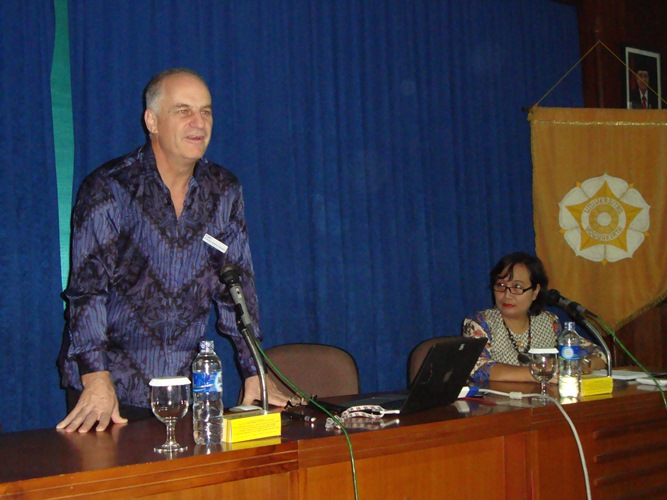 UGM continues to enhance collaborations in research and academic affairs with Charles Darwin University (CDU). Faculty of Biology UGM will follow up projects launched in the New Colombo Plan in 2015.
Vice Dean, Dr. Budi Daryono, M.Agr.Sc, said that in 2015 CDU would send up to 20 students to learn tropical biodiversity.
"The project is funded by the Australian government for years 2015 to 2017," Budi said at the sidelines of a guest lecture given by Prof. Andrew Campbell (2/12).
Budi added academic and research cooperations had been initiated since 2009 through the Eastern Indonesia Field Intensive (EIFI), lecturer exchange, etc.
Meanwhile, Prof. Andrew Campbell, cited the benefits of social media for research.
"Social media can be optimised for research purposes. Communication between lecturers and students can also happen due to the social media," said Campbell.
Reportedly, for the New Colombo Plan 2015, some field projects are prepared for March-May 2015 to be conducted in Beji and Kemadang villages.