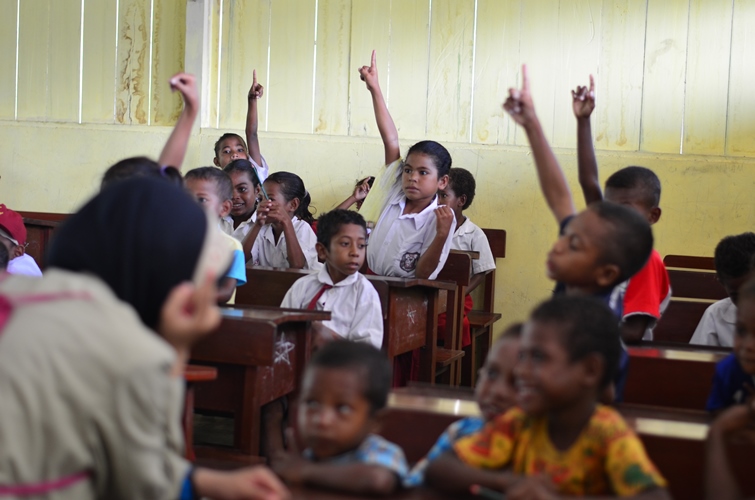 As many as 30 UGM students from different majors have joined the student community service programme (KKN-PPM) in Raja Ampat, West Papua, from July-September 2014.
Fajar Surya Budiman, team chairman, said, "We stayed at situations different from our usual ones, from fetching water, limited power, to unstable telecommunication signals."
Despite the different condition, the student did not give up. Fajar said amidst the difficulties, construction work continued, including learning home, public sanitary facilities, and solar panell installment, also giving training in cooperative and small and medium businesses.
"The solar panell is important to install there as they have power on from 6 – 12 p.m. only," he said.
Team member, Ellsye Maria Panggabean, said they also faced some language barrier and ignorance.
"But after we made some approaches, the local people eventually accepted us," she said.
Now, a form of care for Papuan children, particularly on education, has been established that can be viewed at their website untukpapua.com.
Meanwhile, director for community service at LPPM UGM, Prof. Ir. Irfan Dwidya Prijambada, M.Eng., Ph.D., welcomed this. The UGM students, according to Irfan, are encouraged to document all their activities and make sustainable programmes. "The documentation will be the source of publication as the basis for drafting sustainable programme at the areas where student community service is conducted," he said.