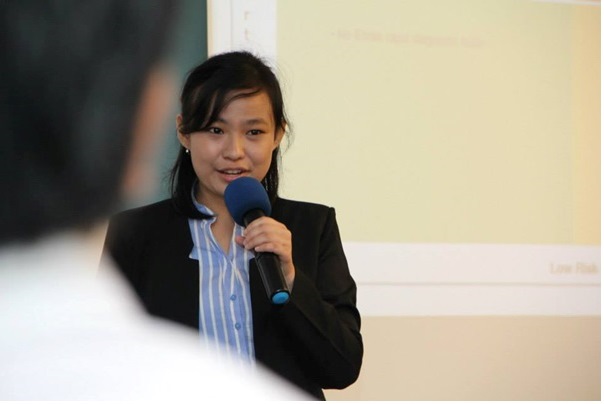 Accounting students in the Faculty of Economics and Business UGM that joined the Palapa team have won the Risk Intelligence Challenge Trophy 2015 (RICT 2015). They beat other 37 teams from across Indonesia. The Palapa team consists of Lay Monica Ratna Dewi, Adrian Setyo Prakosa, and Ayuning Pratiwi.
RICT is a competition between universities to raise awareness among students as well as understanding of risk industry. The competition is organised by the Deloitte Indonesia Enterprise Risk Services (ERS). Delloite is one of the world's four public accounting office.
"We will later represent Indonesia to compete at the ASEAN level," said Monica Ratna.
Monica revealed they started with writing an essay in English. Six teams that went to the semifinals would represent a case analysis in English in front of the jury. Eventually, there were four teams going to the debate in the final round.
"The Palapa team won the open debate on 25 February," she added.
Head of Accounting department, Mahfud Sholihin, Ph.D, said this achievement proved that the department is the best in Indonesia, the only business school in Indonesia and the 7th in ASEAN that earned an accreditation from the AACSB (Association to Advance Collegiate Schools of Business) International.
"We hope in the future there will be more achievements to be made," said Mahfud.