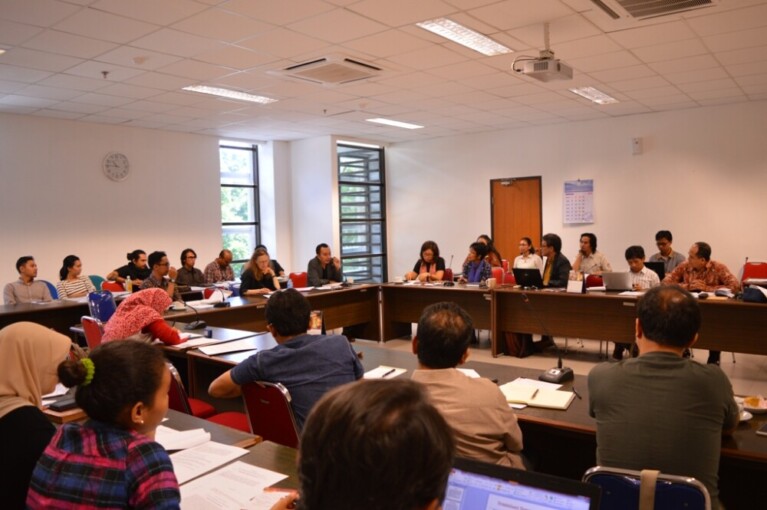 YOGYAKARTA – The issue of indigenous people and their problems have not been well reported in the mass media. Therefore, their existence, identity and problems are not well exposed, either, hence lack of government's attention. The mass media are then asked to play more roles in fighting for their interests.
UGM anthropologist, Prof. Dr. PM Laksono, said the indiegenous people do not make much use of the media to bridge them with the wider world or even to identify their own identities. "These indigenous people, in essence, have the right to show their existence, so their problems could also get blown up, hence getting solutions from government. They also have the democracy right," said Laksono in a workshop entitled Media, Indigenous People and Democratic Movement on Tuesday (3/3) at the Faculty of Political and Social Sciences.
UGM Sociologist, Drs. Lambang Trijono, M.A, mentioned the tendency of the socio-political move of the indigenous people to emerge along with the more people coming to their region. "Heterogeneity or social plurality that develop in their surroundings make them feel threatened in their hometowns," he explained.
Furthermore, conflicts emerging among indigenous people are due to religious factors and land disputes. For them, land is where they live that have to be maintained and guarded together contrary to the belief of businessmen or outsiders that land certificates determine personal possession, thus these can be traded legally.