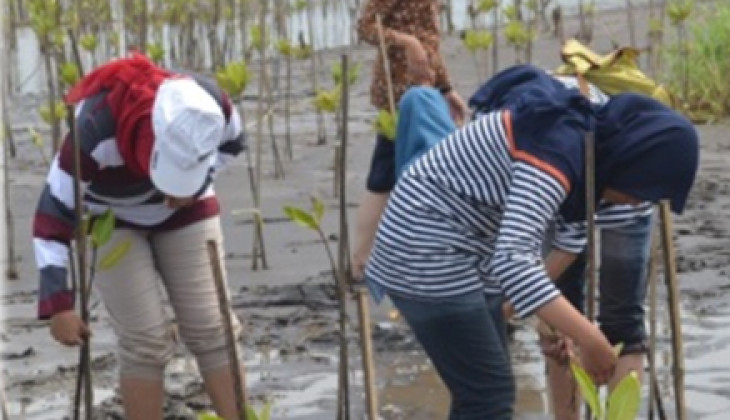 Tens of UGM students joining the Mangrove Lovers community have grown as many 4,000 mangrove seedlings alongside the Trisik beach in Kulon Progo regency.

"The planting of the mangrove is to minimise the increasing abrasions, erosions, as well as to prevent tsunami impacts," said chairman of the community, Sinom Sinung Probo Hapsoro, on Monday (16/3) on UGM campus.

Probo said that abrasions in Yogyakarta were getting more worrisome, even at some areas they have damaged the infrastructures. In Trisik, many buildings have the risk of falling down due to the abrasion.

"Since 2014, we started growing mangroves of the Rhizophora sp. and Avecennia sp. types. We hope these will serve as a barrier against the seawaves, hence reducing abrasions," he said.

They collaborate with the local farmers in maintaining the mangroves.

"We hope in the future, the mangrove forest will be sustainable, not only protect the coasts but also give benefits for the local people," he said.