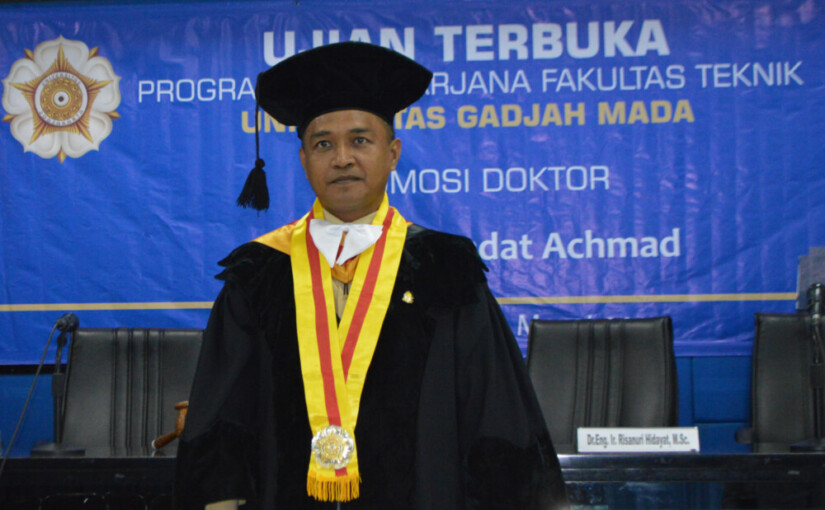 Due to their love of termite cellulase, the UGM team for termite cellulase has been granted the Best Oral Presentation during the Hokkaido Indonesian Student Association Scientific Meeting (HISAS) at Faculty of Enviromental Science, Hokkaido University, on 21 March 2015. Under the supervision of Dr. Yekti Asih Purwestri, M.Si, the UGM team consists of Rifqi Zahroh Janatunaim, Cornellius Yudha Wijaya, Eka Ramadhani, and Fajar Priyambada from Faculty of Biology, and Adilah Ridha Azizah from Faculty of Agriculture.
Rifqi revealed that in the forum they presented a research entitled Characterisation of Cellulase Qualitatively and Quantitatively in Termite Cellulotic Bacteria (Order: Isoptera) that Has the Potential as Agent of Composting Accelerator.
According to Rifqi, HISAS is an annual event held by the Indonesian Students Association (PPIH). Keynote speakers attending the event were Sunitz Tanaka, Professor at Environmental Science Development-Hokkaido University; Toshikazu Kawaguchi, Assoc. Professor at Environmental Material Science Graduate School of Environmental Science-Hokkaido University; and Dr. Eng. Khoirul Anwar, Assistant Professor – Japan Advanced Institute of Science and Technology –JAIST.
"There were 38 participants presenting their papers from both Hokkaido University and Indonesian universities," she said.
The Scientific Meeting is seen as useful in developing student's research in the future, including on termites that can be the stepping stone for the development of cheap and easy cellulase enzymes in the future.
"Japan is a friendly country, rich in culture and intellect, and discipline. We hope the Indonesian students can grasp and apply the positive aspects from Japan for a better Indonesia," she concluded.