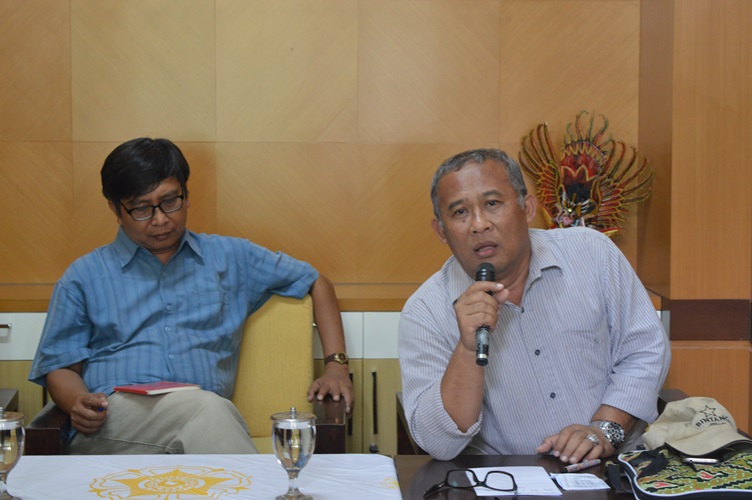 OGYAKARTA – The recent Asian African Conference anniversary in Bandung is a significant step to reunite the collective understanding of member countries in extending wider cooperations. Areas to work on include economy and culture to support the member countries in the fight against poverty and terrorism. This emerged in the conference Asian-African Forum: Commemorating the 60 th Anniversary of 1955 Asian African Conference organised at the Senate Hall of Universitas Gadjah Mada, Thursday (30/4).
Rector of UGM, Prof. Dr. Dwikorita Karnawati, M.Sc., Ph.D., said UGM would take the initiative to follow up recommendations made during the Asian African Conference in Bandung, which is enhancing cooperations in education and research with universities in Asia and Africa. "We will follow up the recommendations produced at the Asian African Conference anniversary, particularly in education," she said.
The Rector further said UGM planned to host an education and culture festival showcasing Asian and African communities at Universitas Gadjah Mada next year.
Director for Africa in the Foreign Affairs Ministry, Drs. Sulastro Simbolon, M.A., appreciated the UGM's initiative that has established the Asian and African Societies Forum, which is expected to follow up the agreements produced in the 60th anniversary of the Conference.