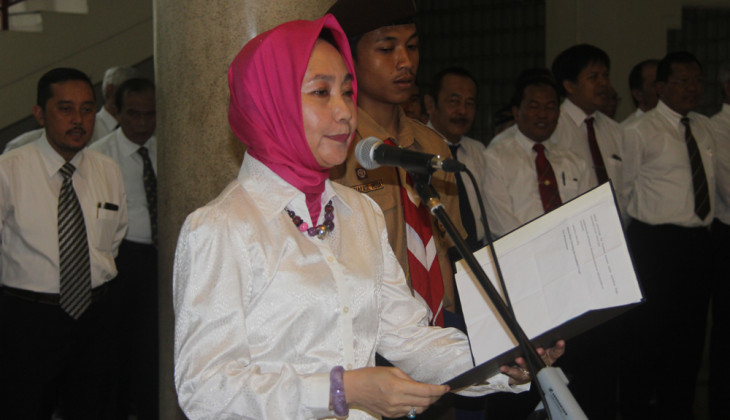 UGM will make academic re-orientatation as part of efforts to improve higher learning quality, research, and innovation. A seven-point policy will be implemented as of June 2015. "In the spirit of National Education Day, UGM is trying to give support to nation's competitiveness by making academic re-orientation in order to produce competitive graduates as well as useful innovations," said Prof. Ir. Dwikorita Karnawati, M.Sc., Ph.D, Rector of UGM, on Saturday (2/5) to mark the National Education Day 2015 at UGM.

The Rector announced the seven points include: integrating co-curicular, extraculicular, and intraculicular activities through elective courses; enhancing student softskills: enhancing global competence through student mobility, increasing command of foreign language, increasing use of ICT in learning, and acceleration of research based knowledge gains, also acceleration of global recognition through scientific publications.

The Rector further read out the remarks by Minister for Research, Technology, and Higher Learning, Prof. Mohamad Nasir, highlighting strengthening of the role of higher learning to increase the competitive power of the nation that can be done through innovative researches, so able to five direct economic impacts on society.