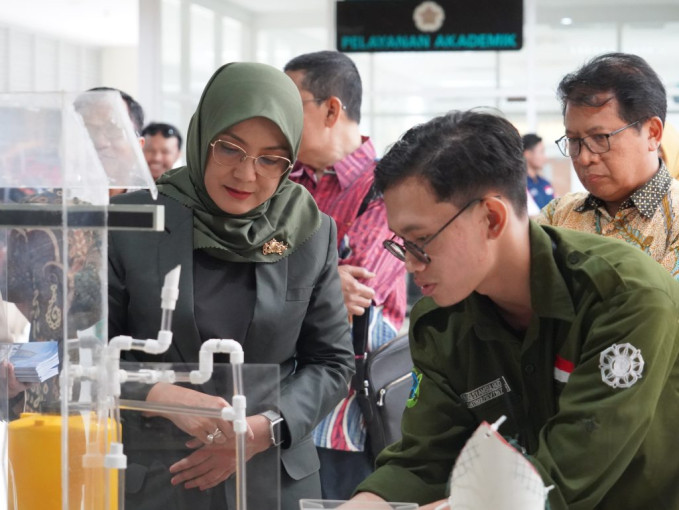 UGM Vocational College hosted a dialogue entitled "Vocational Education in Indonesia" with the Director General of Vocational Education in the Ministry of Education, Culture, Research, and Technology, Dr. Kiki Yuliati.
During the dialogue at the Ballroom of the Teaching Industry Learning Center (TILC) at UGM on Thursday (13/7), Kiki outlined four significant challenges currently faced by vocational education. 
One of them is the increasing burden on future workers. Only 44 percent of the overall state budget is borne by the workforce through taxes.
This condition is further compounded by job fields that require higher and more multidisciplinary competencies due to increasingly complex work challenges. 
Another challenge is the growing number of jobs that require cross-disciplinary technology. Additionally, there is a shift in societal expectations toward higher education services.
The director general expressed her hope that vocational education can face these challenges, especially in the future. 
In response, the Dean of UGM Vocational College, Dr. Agus Maryono, reaffirmed the school's commitment to supporting the Directorate General of Vocational Education's program in improving the quality of vocational education nationwide.
"I have a goal and hope to accelerate vocational teaching throughout the country," he said.
In addition to the dialogue, UGM Vocational College also showcased its flagship products, such as the rainwater harvesting miniature, porous concrete, electric cars, electric tractors, animated films, pedicab race games, wood pellets, cat litter, dried fruits, chocolates, and others.