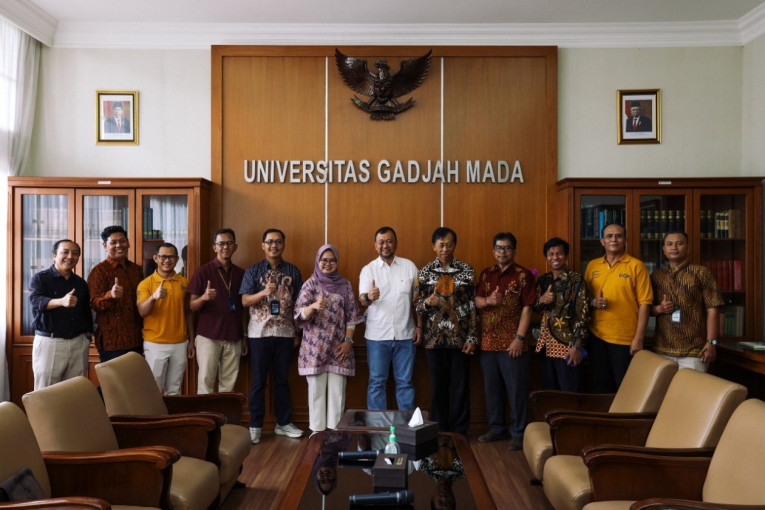 PT Perusahaan Gas Negara (PGN) Tbk provided CSR assistance for a Hindu spiritual facility at UGM on Friday (September 22). 
The signing of the CSR assistance worth Rp200,000,000.00 was carried out by the Division Head of CSR PT PGN Tbk, Anak Agung Raka Haryana, and Professor Wayan Tunas Artama from UGM.
During the event, Professor Artama expressed his gratitude. The construction of UGM's Faith & Spirituality Center is expected to be completed and inaugurated in December.
"We are grateful for the assistance from the parties involved," said Professor Artama.
The presence of spiritual facilities for five religions at UGM, including Catholicism, Christianity, Confucianism, Hinduism, and Buddhism, solidifies UGM's identity as a Pancasila university, according to Professor Artama.
Anak Agung Raka Haryana from PGN emphasized that it is PGN's obligation to provide CSR assistance to construct spiritual facilities at UGM. PGN has also participated in assisting with the construction of several places of worship.
"This is certainly also PGN's attention to help build spiritual facilities," explained the division head.
The UGM Faith & Spirituality Center is located in the Sekip Housing Complex Block N, covering an area of 4,789 square meters. Building spiritual facilities is one of UGM's priorities and commitments to nurturing diversity and tolerance.
Author: Satria
Photographer: Donnie