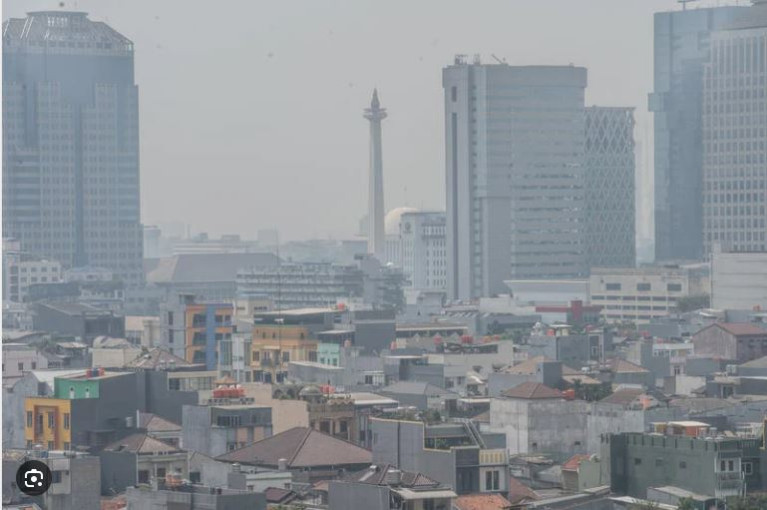 The Coordinating Minister for Maritime Affairs and Investment, Luhut Binsar Pandjaitan, stated that the government would shut down privately-owned Steam Power Plants (PLTU) by redirecting the electricity supply from PT Perusahaan Listrik Negara (PLN). 
This decision is because these PLTUs are suspected of significantly contributing to poor air pollution in the Greater Jakarta area.
Dr. Fahmy Radhi, a lecturer and energy economics expert at UGM, agrees with the government's efforts. He explained that PLTUs owned by industries differ from PLTUs owned by PLN. 
PLTUs owned by PLN already implement Electrostatic System Precipitator (ESP) technology, which controls the ash generated during the combustion process and captures PM 2.5 dust particles, preventing them from polluting the air.
"Additionally, PLTUs owned by PLN also use Low NOx Burner technology, which can significantly reduce NO2 pollution, keeping it below the limits set by the Ministry of Environment and Forestry," Dr. Radhi stated on Monday (September 11).
"Privately-owned PLTUs, typically owned by industries, often do not implement such technologies due to their relatively high cost."
He explained that industrial players built their PLTUs in the past because, at that time, the electricity supply from PLN was limited. However, the current situation is different, with an abundant electricity supply from PLN following the 35,000 MW power plant project.
Moreover, PLN has an excess supply (over-supply) during the COVID-19 pandemic. Redirecting the electricity supply from PLN is a solution to address the excess supply issue.
"However, PLN is expected to ensure that the quantity and quality of electricity supplied to all industries are guaranteed without any interruptions," he added.
Furthermore, Dr. Radhi explained that PLN is ready to accommodate the plan to transfer the industrial electricity supply to PLN. PLN has even accelerated its captive power acquisition program to persuade industrial customers to switch their electricity supply to PLN.
PLN's electricity supply is believed to be cheaper, reliable, and environmentally friendly. PLN also provides tariff incentives through the B-2-B scheme for businesses that use PLN's electricity.
"Luhut's plan to shut down industrial PLTUs and redirect the electricity supply to PLN is reasonable and should be implemented shortly. This plan not only addresses the issue of poor air pollution but also solves the problem of PLN's electricity oversupply," he concluded.
Author: Agung Nugroho
Photo: Greenpeace Indonesia