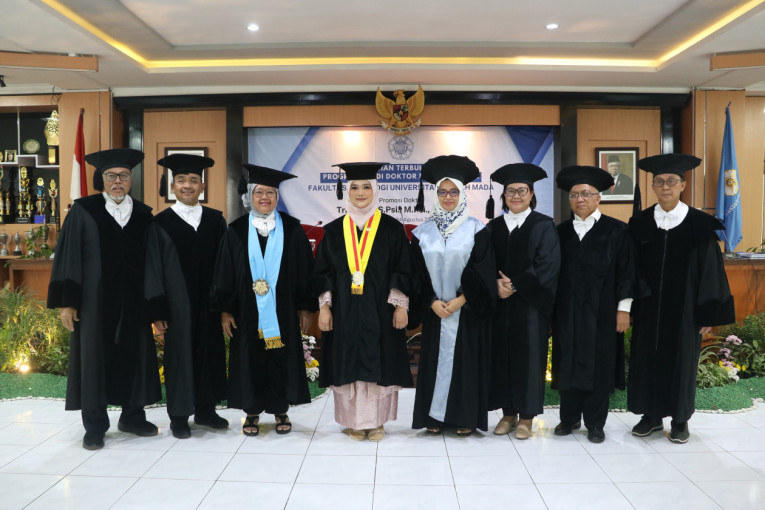 The relationships among employees have undergone significant changes in recent times. 
Initially, relationships were built through face-to-face interactions in traditional teams. Over time, these dynamics have evolved, and relationships are now facilitated by technology and networks, as seen in virtual teams.
The transition from traditional teams to virtual teams has led to changes in the dynamics of these relationships. A psychologist and faculty member at the Muhammadiyah University of East Kalimantan, Tri Astuti, researched this topic.
Her research focused on developing a theory of virtual team dynamics within startups. She utilized a qualitative research method with a grounded theory approach. Data was collected through in-depth interviews and observations involving 18 participants from 17 digital startups.
"This research uncovered selective coding oriented towards solutions that can be explained through the dynamic flow of 10 categories divided into three systemic stages: input, process, and output," explained Tri Astuti during her open doctoral defense at the UGM Faculty of Psychology on Thursday (August 24).
"These categories include organizational preferences, personal preferences, voluntary task assignments, small groups, 'update culture,' open management, back-to-back interaction, instant transitions, group ownership, and performance."
She revealed that solution-oriented virtual teams offer positive relationship outcomes, such as achieving work targets effectively, on time, and efficiently. 
The implications of her research could serve as a preliminary guide for companies aiming to form virtual teams and develop virtual team management systems by considering the emerging categories to support company performance.
Presenting her dissertation titled "Solution-Oriented Approach: Effective Strategies in Virtual Teams," Tri Astuti explained that virtual teams would not form unless companies consider strategies, external environmental influences, and the types of work suitable for virtual team collaboration. 
The working preferences of employees are also a determining factor in whether virtual teams are established.
Some employees who prefer direct interaction may struggle if they have to work in virtual teams, as they are accustomed to and motivated by direct interactions. 
Once these factors have been carefully considered, the relationships established in virtual teams will progress to more formal processes, such as task allocation.
"In virtual teams, task allocation is often done through temporary projects. Projects that pass the review by leaders are then assigned to subordinates for distribution, considering three factors: priority, workload, and experience," she clarified.
Tri Astuti believes that employees who meet these three criteria have a higher chance of receiving project assignments. 
During the coordination process between leaders and subordinates, small groups will be formed to exchange information more effectively within these small units, enabling virtual teams to achieve mutual understanding more rapidly than larger groups.
"Furthermore, once these small groups are established, leaders and subordinates engage in interactions categorized as 'update culture,' 'open management,' 'back-to-back,' and 'instant transitions,'" she said.
"These four categories describe leaders' and subordinates' coordination and monitoring processes. All process stages influence each other and impact the company itself."
Author: Agung Nugroho
Photo: UGM Faculty of Psychology