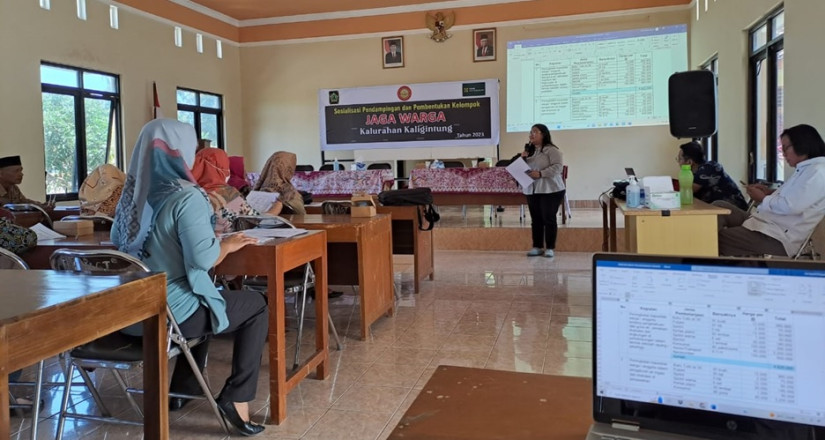 The Center for Disaster Studies at Universitas Gadjah Mada (UGM) has assisted four community groups selected as local innovators in disaster management.
The assistance program lasted approximately one month, from August 9 to September 11, 2023. 
The four groups are Primagandung Youth Organization from Karangsari Village, Gunungkidul Regency; SHG Unggul Jiwa from Kaligintung Village, Kulonprogo Regency; SHG Luhur Jiwo from Sidoluhur Village, Sleman Regency; and Petani Milenial Ngoro-oro from Giriasih Village, Gunungkidu Regencyl. 
These four groups were selected through the Innovation Ideas for Ideaction program organized by the YAKKUM Emergency Unit (YEU) with support from Elrha, Start Network, and the Asian Disaster Reduction and Response Network (ADRRN) Tokyo Innovation Hub.
Noviyanti Listyaningrum, the UGM Center for Disaster Studies' spokesperson, explained that these four groups addressed various issues, including physical problems such as the threat of floods, landslides, drought, and attacks by long-tailed macaques, as well as non-physical matters such as the decline in economic productivity after the pandemic, childhood stunting, and vulnerable groups of individuals with Psychosocial Disabilities.
The center assisted these four community groups, including field surveys, discussions, reviewing and refining proposal content, and reporting to YEU.
"In this regard, the center serves as a bridge for innovator groups in preparing proposals, especially in using more appropriate disaster-related terminology," she said.
She hopes that the several initiatives put forth by these groups can be successfully carried out, improving vulnerable groups' accessibility, accountability, and participation in emergency preparedness and response.
Author: UGM Center for Disaster Studies
Editor: Ika
Photo: UGM Center for Disaster Studies