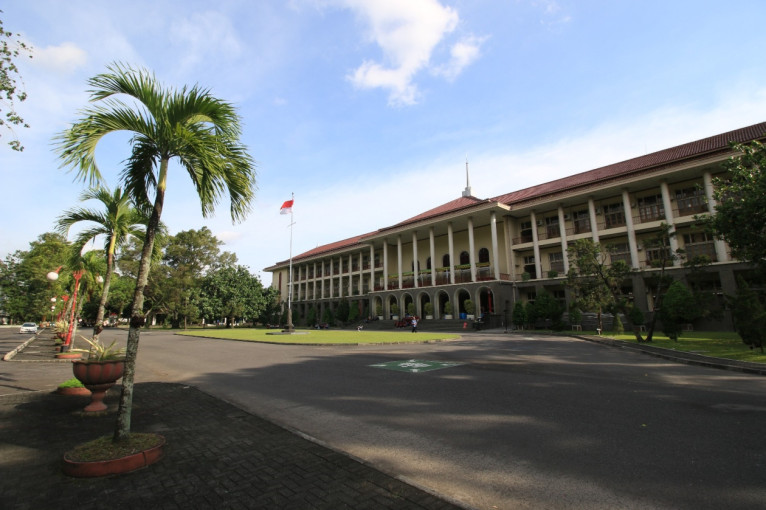 Universitas Gadjah Mada (UGM) continues to improve the quality of education, research, community service, and university management to address technological disruption and various future challenges in education at the national and global scale. 
UGM is currently undergoing digitization through an integrated management information system and digital-based business process transformation that creates value-based services.
The UGM Digital Transformation program aims to support the achievement of an intelligent university through enterprise architecture, data analytics, data integration (big data), future skills development, business process transformation through shared services and resources, single apps and platforms, and advanced technology labs.
"At present, the progress of digital transformation processes is continuously accelerating and ongoing," said Dr. Mardhani Riasetiawan, Head of the Digital Transformation Bureau.
"UGM's enterprise architecture has already reached 98% of mapped work units, which will be developed into integrated business process transformations within six major business process clusters, supported by information technology governance for digitalization support."
Dr. Riasetiawan explained that the UGM Digital Transformation program began in 2022 through the Digital Transformation Task Force, which produced a digital transformation plan and roadmap. 
Currently, the UGM Digital Transformation Bureau manages the Digital Transformation program.
According to Dr. Riasetiawan, the key to the success of this digital transformation is collaboration and active participation from Universitas Gadjah Mada stakeholders. 
In September and October, the Digital Transformation Bureau will conduct a digital transformation literacy program involving all university and faculty management and non-teaching staff.
In addition to enterprise architecture, other developed programs include the UGM Mobile ecosystem, a mobile-based application for data presentation and services at UGM, and the UGM Online learning management system platform that provides systematic modular learning content and up-to-date content for the general public.
Furthermore, advanced technology labs are being developed to encourage UGM to have a globally scaled flagship research focusing on healthcare architecture, implemented in the form of the UGM Artificial Intelligence Society. 
The development of UGM Marketplace into a shared services and resource platform among work units is also underway. A systematic search through Search UGM to find a list of experts and portfolios owned by UGM is in progress.
"UGM single apps and platforms are initiated with the UGM Mobile ecosystem, with the initial step being a mobile application for data visualization," he added.
Author: Gloria