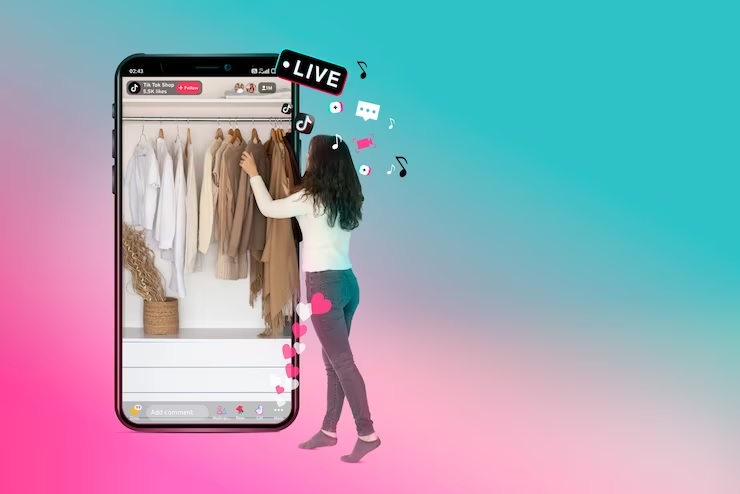 Through the Ministry of Trade, the government has officially banned social e-commerce TikTok Shop from being used as a platform for buying and selling transactions in Indonesia.
TikTok Shop is only allowed for promotional or advertising purposes. This decision is stipulated in Regulation of the Ministry of Trade No. 31 of 2023, a revision of Regulation No. 50 of 2020 concerning Business Licensing, Advertising, Guidance, and Supervision of Business Actors in Trade Through Electronic Systems (PMSE).
Dr. Hempri Suyatna, an observer of MSMEs (Micro, Small, and Medium-sized Enterprises) and people's economy at UGM, considers the policy prohibiting social e-commerce as a means of trade in Indonesia to be good. 
This is because it is important to protect Indonesian MSME products from the influx of imported products.
"In other words, if imported products are not well regulated or managed, it is feared that they could flood Indonesia. Ultimately, this could lead to the displacement of our local products," he explained on Friday (September 29).
However, it's not just about imposing bans; Dr. Suyatna mentioned that the government should strengthen the e-commerce marketplace program. He hopes the government can nurture marketplaces initiated by regions and private parties.
"The government can nurture these marketplaces and improve the quality standards of MSMEs to make them suitable for presentation on the marketplace," he said.
On the one hand, there must be protection. But on the other hand, the government should also encourage MSMEs to have quality and competitiveness. With this, local marketplaces can become even better.
"The buy local products movement can also be developed," he added.
Dr. Suyatna further mentioned that in the future, the government should also formulate more detailed regulations regarding the governance of selling on social e-commerce platforms. 
For example, regulations regarding consumer protection, protection of MSMEs, and other aspects similar to those found in e-commerce.
"One of the concerns with social e-commerce is its vulnerability to fraud and the circulation of illegal goods. This needs to be anticipated with more detailed rules," Dr. Suyatna concluded.
Author: Ika