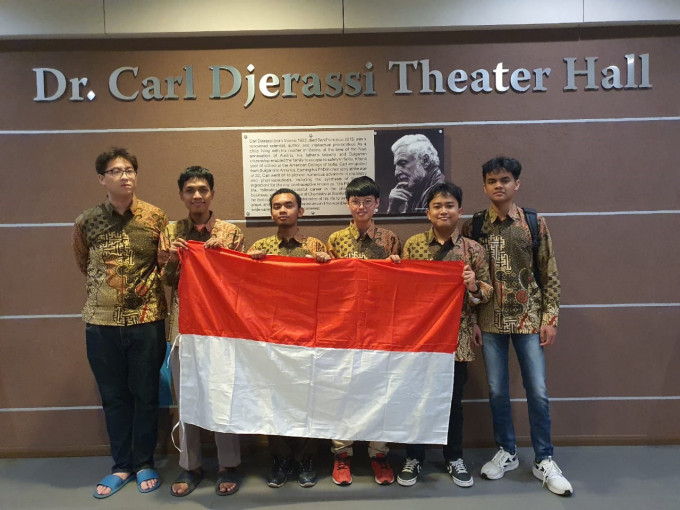 UGM's student contingent brought home one silver medal and two honorable mentions at the 2023 International Mathematics Competition (IMC), held in Blagoevgrad, Bulgaria. 
The 30th IMC involved hundreds of participants from various countries from July 31 to August 6, 2023.
The UGM team consisted of Muhammad Raid Akram (Faculty of Mathematics and Natural Sciences), Rama Sulaiman Nurcahyo (Faculty of Engineering), and Orlando Ferrari (Faculty of Mathematics and Natural Sciences).
"Being able to represent my country, let alone winning, was just a dream for me. I could turn this dream into reality by becoming a champion at IMC," said Orlando Ferrari on Monday (14/8).
"Many people are still better than me, so I work hard to improve. I am grateful for this accomplishment."
Ferrari admitted that initially, he had no specific plans to participate in the IMC. 
"Every year, I plan the activities I want to participate in, but not with IMC. At that time, I was still occupied with ONMIPA (National Mathematics Olympiad for University Students)," he explained.
"I felt IMC was out of my league based on my results in last year's ONMIPA, where I only won bronze."
Driven by his crowning as the ONMIPA champion this year, Ferrari registered himself to IMC.
"I felt scared and anxious about this. Alhamdulillah, amid the worry, I managed to qualify as an Indonesian contestant in 2023 IMC and got a second prize among 392 participants worldwide," he said. 
Ferrari said his biggest challenge was anxiety and fear because he had to compete against his seniors and medalists from the previous year.
He did not specifically prepare for the IMC; he only practiced problems and strategies for two hours daily. But, he increased his practice time to three hours daily as the day of the competition approached.
"The peak of my preparation was two weeks before the IMC. I studied for 8 to 12 hours a day, and it was a bit exhausting, actually. I had to leave behind many activities," said Ferrari. 
Preparing for this competition initially made him feel stressed and tired, but his strong determination rekindled his spirit to strive.
After going through many challenges with effort and prayers, Orlando felt satisfied to have successfully obtained his dream medal in this prestigious competition. 
"My greatest effort was sacrificing my leisure activities and opportunity to return home during this semester break. Nevertheless, I have no regrets about sacrificing so much for this achievement that I and many others desire," he said.
Author: Tasya